On behalf of the New York City Police Department, I express my deepest condolences to the family and friends of Police Officer Deon L. Taylor who was killed in action yesterday while on duty with the United States Army in Afghanistan. Like so many of his fellow officers,Deon Taylor courageously served his city at home and his nation abroad.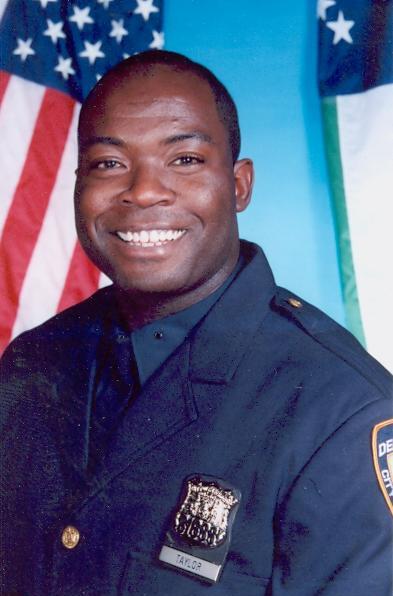 Assigned to Narcotics Borough Brooklyn North, Officer Taylor was among the 258 members of the NYPD currently on military leave, many of them serving in Iraq and Afghanistan.
- Police Commissioner Raymond W. Kelly
P.O. Deon Taylor, 30, joined the NYPD on January 10, 2005. Upon graduating the Police Academy he was assigned to the Transit Bureau until his transfer to the Narcotics Division in August of 2007. In January of 2008 Officer Taylor was activated by the United States Army National Guard and subsequently deployed to Afghanistan as a Fire Direction Specialist.