Briefing is Elder Statesman's Second Visit at Police Headquarters, Part of Police Commissioner's Lecture Series for Managers
NYPD PHOTOS: Former Secretary of State Dr. Henry Kissinger addressed NYPD executives Monday as part of Police Commissioner Raymond W. Kelly's lecture series, aimed to provide Police Department managers insight into global affairs in the aftermath of 9/11.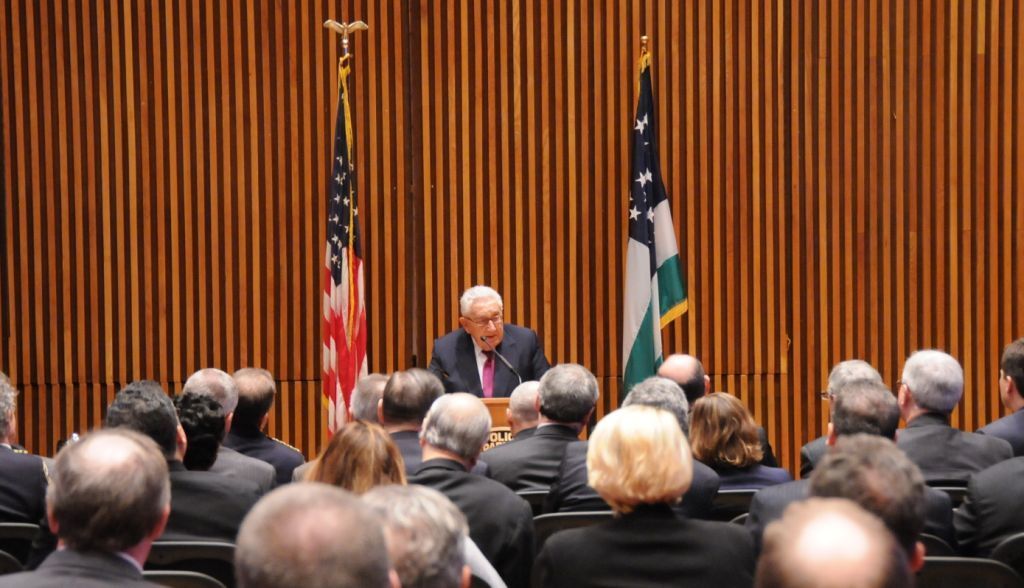 Commissioner Kelly established a lecture series on terrorism and global affairs in 2002 to further educate the Department's senior commanders and enhance the agency's perspective of global threats. Among the roster of renowned speakers who have addressed the executive corps are King Abdullah II of Jordan and former United Kingdom Prime Minister Tony Blair. Dr. Kissinger was one of the first experts to participate in the briefings. Monday was his second visit.

Commissioner Kelly said: "By sharing his insights about the events that shape our world, Dr. Kissinger is in a unique position to help us do a better job of protecting New York City. He is recognized the world over as the leading authority on global political affairs and strategy, and we are fortunate he is here again today to share his thoughts."
###