Operation Identification is a free program offered by the Community Affairs Crime Prevention Section to register portable valuables so that they can be returned to their rightful owner in the event they are recovered after being lost or stolen. Your local precinct's Crime Prevention officer will mark personal items with invisible ink or help you engrave personal electronics including cell phones, laptop computers and other devices with a serial number and the letters "NYC."
In addition:
You'll be provided official New York City Police Department decals which can be affixed to windows, indicating that property has been registered in this program, deterring theft.
Marked property is more difficult for a thief to re-sell.
Stolen property recovered from the possession of a thief can be traced to rightful owners.
Found property can easily be identified and returned to the rightful owner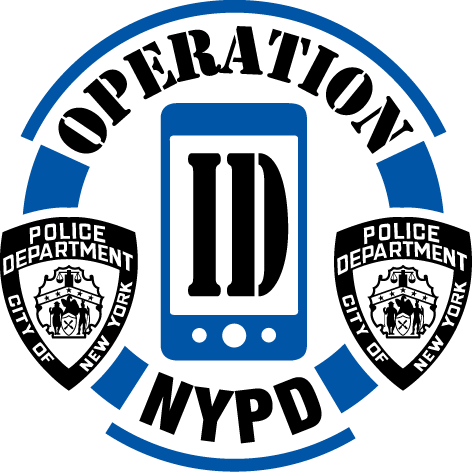 Register your property through the Crime Prevention Officer of your local precinct. A copy of the registration form, including cell phone safety tips, is available HERE. For more information on Operation ID drives and other programs offered citywide, contact the Crime Prevention Section at (212) 614-6741.