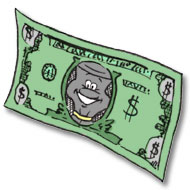 NYC Mayoral Directive 96-2:
Waste Prevention and Efficient Materials Management



overview


double-sided printing and copying


information distribution


facsimile


incoming mail


outgoing mail


reuse paper products


requests for proposals


food service


electronic mail


printing


procurement


vendor surveys


Department of Citywide Administrative Services


Mayor's Office of Contracts


DCAS Surplus Program


Interagency Task Force


reduce disposal of organics


reporting requirements


optional reporting


annual award
---
Issued by the Office of the Mayor in September 1996.
Directs City Agencies to enhance efficiencies and reduce costs by implementing waste prevention policies.
---
DOUBLE-SIDED PRINTING AND COPYING
Duplex printing and copying required of all personnel and reproduction services whenever feasible.
Set copiers to default to duplex.
Post operating instructions and reminders.
---
Single-distribution copies via email.
Electronic communication.
---
Electronic communication.
---
Remove names from mailing lists.
Reduce magazine subscriptions.
---
Place address directly on mailing.
---
Reuse paper for notepads, faxes, drafts.
Reuse file folders and other office products.
Reuse envelopes for intra- and inter-agency mailings.
---
Incorporate waste prevention into RFPs — ask for submissions to be single-spaced and double-sided.
Limit the number of copies required.
---
Use of durable, reusable service items such as cups, plates, and cutlery is encouraged.
---
Use email for internal Agency communication as well as external communication.
Include e–mail address on letterhead and business cards.
Hard copy only when requested.
---
Select recycled-content, recyclable paper.
Specify size that minimizes waste.
Consider color and ink selections.
---
Review and revise specifications to incorporate waste prevention.
Request reusable packaging.
Specify more durable products.
Specify less-toxic products.
---
Conduct Vendor Surveys to identify opportunities to:

Reduce distribution packaging
Reduce secondary packaging
Purchase less-toxic products
---
DEPARTMENT OF CITYWIDE ADMINISTRATIVE SERVICES
Identify opportunities for waste prevention through procurement.
Develop a plan for implementation.
Report to Task Force within 18 months.
---
Identify opportunities for waste prevention in contracts for services.
Submit plan to Task Force in six months.
Report annually on implementation.
---
Maximize use of DCAS Surplus Program as a market for unwanted furniture, supplies, and equipment.
Consider as a source for reusable goods.
---
Chaired by Director of Mayor's Office of Operations.
Includes the Department of Citywide Administrative Services and the Department of Sanitation.
Each Agency designates a Waste Prevention Coordinator who serves on the Task Force.
---
Compost leaves and yard trimmings.
Leave grass clippings on the lawn or compost them.
---
Report annually by September 1.
Certify best effort to comply with the Mayoral Directive.
Describe special efforts to promote and measure waste prevention.
---
For each waste prevention measure:

Description and rationale
Amount of waste prevented
Associated cost savings
Method for calculating savings
---
Recognizes achievements in waste prevention.
Based on optional reporting data.
Awarded by Mayor's Office.