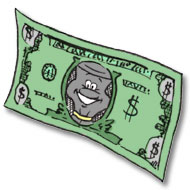 Why Green or Environmentally Preferable Purchasing


Historically, procurement has focused on identifying the lowest priced material or equipment that meets the entity's performance standards. Many of a product's hidden costs (such as waste management costs) are not factored into purchasing decisions.
Anyone who purchases goods and services for their workplace can save money, cut waste, and boost recycling efforts through green or environmentally preferable purchasing (EPP). EPP emphasizes products that are reusable, less toxic, energy efficient, manufactured with recycled material, and less resource intensive.
ENVIRONMENTALLY PREFERABLE PURCHASING:
Reduces costs and improves the workplace environment.
Strengthens markets for recyclable materials, which benefits the City's recycling program.
Promotes use of less-toxic products that protect the health and safety of workers and minimize harmful emissions to air and water.
Saves energy by promoting the purchase of energy-conserving appliances, equipment, and fixtures.