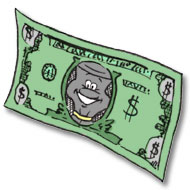 Green Purchasing for Waste Prevention


Waste prevention means eliminating or reducing the amount or the toxicity of waste, including recyclables. Waste prevention policies require staff to use products and materials efficiently. Waste preventing products are durable, reusable, rechargeable, and refillable. They achieve the same performance as their more wasteful counterparts, while reducing waste quantities and costs.
One approach to preventing waste may be to change the way a job is accomplished and eliminate a product altogether. Another may be to purchase a more environmentally sound product to perform the same task. Identifying opportunities to eliminate waste is the first step. Ask yourself "Do we really need this product?" and "Is there a way to achieve the same goal without creating waste?"
Often, it is found that those products which offer long-term, positive performance impacts, such as increased efficiency and/or reduced maintenance often reduce waste as well. Unlike recycled content products, no government or private sector-mandated standards have been established for waste preventing products. However, with some initial research into available purchasing options, the purchasing process offers a variety of opportunities to prevent waste:
buy durable products

replace single-use disposables

consider used or remanufactured products

lease rather than purchase

reduce packaging

purchase for recyclability
ALSO SEE:
helpful links for waste prevention