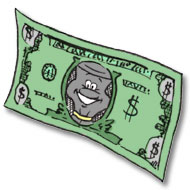 Purchasing Products that Reduce Toxicity


Your purchasing program can help protect employee heath and safety by reducing or eliminating the purchase of products whose ingredients are highly toxic, carcinogenic, flammable, or cause skin irritation, respiratory problems, or allergic reactions. Improved safety can, in turn, reduce your company's liability exposure and Worker Compensation claims, and reduce worker absence due to illness or injury. You can also reduce the broader potential environmental impacts of chemicals that might end up in local wastewater systems or contribute to ozone depletion.
The best place to start is the product label. It will not tell the whole story, but it will have basic information about safe use and any health risks. For example, the words caution or warning on the label indicates a hazardous substance. If you see danger, the product is highly flammable, corrosive, or toxic. The EPA has identified 17 chemicals and metals to avoid. You may be surprised to learn that many cleaning products contain one or more of these constituent chemicals.
USEPA 17 Industrial Toxic Chemicals
 1,1,1-trichloroethane
 Benzene
 Cadmium
 Carbon tetrachloride
 Chloroform
 Chromium
 Cyanide
 Lead 
 Mercury
 Methyl ethyl ketone
 Methyl isobutyl ketone
 Methylene chloride
 Nickel
 Tetrachloroethylene
 Toluene
 Trichloroethylene
 Xylenes
Another essential tool for evaluating products or their ingredients is the Material Safety Data Sheet (MSDS). The MSDS is prepared by the product's manufacturer and provides basic information on product ingredients, hazardous characteristics, health and safety impacts, as well as information on how to respond to spills, accidental contact, and other exposures.
Dry Cleaners should note that they have the responsibility to comply with NYC rules governing and restricting the use of perchloroethylene (perc) in order to obtain a permit.
ALSO SEE:
toxics at the workplace
back to top | back to green purchasing