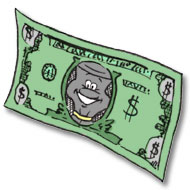 Purchasing for Energy Efficiency


Effective energy management can significantly reduce annual electricity costs and is an integral part of an EPP program. When you think about energy issues, also think about pollution. According to EPA, more than 85% of the energy consumed in the United States is produced from the combustion of fossil fuels.
EnergyStar 

 is a voluntary partnership between EPA and the U.S. Department of Energy. The program promotes energy efficient products through labeling and consumer education. Products that carry the EnergyStar label use less energy and reduce both energy costs and environmental impacts.
Energy efficiency can be attained through the use of effective lighting techniques and fluorescent lights, building improvements such as retrofits and upgrades, and implementation of monitoring equipment.
ALSO SEE:
helpful links about energy efficiency
improve building energy efficiency