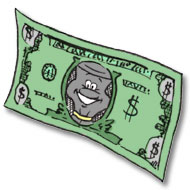 Green Purchasing for Businesses


With the exception of some mandatory green purchasing laws, green purchasing is voluntary for businesses.
However, businesses can realize a number of significant benefits by practicing EPP. The EPP guide for City agencies mentioned above contains many practical guidelines and resources that can be applied to businesses and other non-government procurement settings. See product evaluation below to get an idea of how products are assessed.
To get started with EPP in your company:
back to top | back to green purchasing
---
Mandatory Green Purchasing Laws
The purchase of sight-seeing buses for tourism companies operating in the City of New York. Local Law 41: Rules Concerning the Use of Emissions Control Technology on Sight-Seeing Buses stipulates that any diesel fuel-powered sight-seeing bus licensed by the Department of Consumer Affairs and equipped with an engine that is over three years old shall utilize the Best Available Retrofit Technology. In making their selections, owners or operators of such buses are directed to consult the Environmental Protection Agency 

 and California Air Resources Board 

 verified lists.