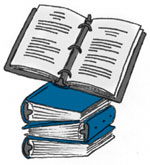 Fluorescent-Bulb Recycling
LaGuardia Airport


The Port Authority of NY & NJ at LaGuardia Airport (PA-LGA) implemented a program to recycle its mercury-containing fluorescent tubes in 1996.
Fluorescent lights are one of the most energy-efficient lighting sources available. However, fluorescent lighting tubes contain mercury, and under current federal law, mercury-containing lamps, such as fluorescent and high-intensity discharge (HID) lamps, may be considered hazardous waste.
PA-LGA replaces all of its fluorescent tubes each year, resulting in thousands of tubes being recycled per year. When the recycler receives the lamps for processing, aluminum end caps, insulators, and wires are separated from the glass and then melted for reuse. The recovered glass is used in concrete, fiberglass insulation, or other (non-food- or drink-related) glass products. Another process extracts and captures the mercury from the lamps for reuse in industrial and automotive electrical applications.
As the table below indicates, Port Authority at LaGuardia Airport saved more than $5,000 over a two-year period by recycling its fluorescent lamps instead of disposing of them as hazardous waste.
COSTS COMPARISON TO DISPOSE OF LAMPS AS HAZARDOUS VERSUS RECYCLING OVER A TWO-YEAR PERIOD

Disposal as Hazardous1

Recycling2

Number of lamps

15,338

15,338

Number of drums

11

85

Cost of drums required

$462

$1,955

Disposal/recycling cost

$12,100

$5,422

Labor costs

similar for each option

similar for each option

Total costs

$12,562

$7,377
---
The cost to dispose of the lamps
as hazardous waste is $1,100 per drum. Port Authority at LaGuardia Airport estimates that each drum can hold approximately 1,500 crushed lamps. The cost of the drum used to package the lamps for disposal as hazardous waste is $42 each.
A recycling drum holds approximately 180 four-foot lamps. The cost per drum is $23 and the cost to recycle is $63.79 per drum.
Source: NYC WasteLe$$ Business Project findings and conversations with LaGuardia Airport facilities management, Spring 2003
ALSO SEE:
fluorescent lamp info