As part of ongoing efforts to reduce NYC's waste, DSNY has conducted a number of studies and pilot projects aimed at increasing the diversion of organic waste through composting or other processes.

NYC Organics Collection Pilot Program


Food Waste Collection & Small Scale On-Site Composting


Mixed Waste Composting


Large Scale On-Site Composting
ALSO SEE:
NYC Organics Collection
---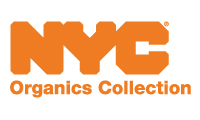 NYC Organics Collection Pilot Program

In the fall of 2012, the Department of Sanitation (DSNY) launched the NYC Organics Collection pilot program to offer curbside collection of organic waste – including food scraps, food-soiled paper, and yard waste – from select NYC schools, residences, and institutions. Local Law 77 of 2013 codified the pilot program and set a schedule for mandatory reporting.
In June 2014, DSNY released its first report summarizing the progress and results of the pilot program. The report includes background on DSNY's organic waste collection policies and strategies, a program summary, and preliminary results of DSNY's school and voluntary residential pilot programs through March 2014.
For more information on this report, see Local Law 77 of 2013 Organics Collection Pilot Program Report, available on the reports page. For more information about the ongoing pilot program, visit NYC Organics Collection.
---

Food Waste Collection & Small Scale On-Site Composting

In the 1990's, DSNY conducted several pilot programs and analyses:
Collected food waste from two Brooklyn neighborhoods and from 12 institutions on Staten Island. The organic waste from all three locations was composted at Fresh Kills.
Conducted pilots to test small scale food waste composting systems at various on-site locations including The New York Botanical Garden, City College, and a restaurant on Staten Island.
Comprehensive evaluation of backyard composting participation and diversion rates.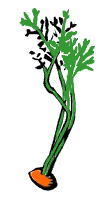 The overall conclusion reached from the various collection pilots is that while in certain cases it may be possible to collect source-separated food waste, collection route efficiency is very low and would be both expensive and impractical to implement on a significant scale. The studies of on-site systems conducted by DSNY and other parties demonstrated that these technologies remain cumbersome to operate, do not effectively control odors, and are therefore unsuitable for widespread use particularly in a dense urban setting.
The analysis of residential backyard composting found that this can be a very effective means of recycling food waste, but is only practiced by highly motivated individuals, and cannot therefore be expected to achieve significant diversion rates on a municipal scale.
For more information on these studies, see Composting in New York City: A Complete Program History (August 2001), and Backyard Composting in New York City: A Comprehensive Program Evaluation (June 1999), available on the reports page.
back to top
---
Mixed Waste Composting
Between 2000 and 2001, DSNY conducted an extensive evaluation of the Bedminster process, a mixed waste composting system which has been in use for some years at a number of facilities in the United States. In this process, mixed waste is placed as is into a rotating drum where it is subjected to intense biological decomposition for three days. The waste is then removed from the drum and screened so that the decomposed organic matter can be separated from any coarser, inert materials. The organic waste is composted in indoor windrows until it is stable enough to be cured outdoors and screened again for final use.
To conduct the study, approximately 500 tons of mixed solid waste collected in Staten Island were sampled to determine their waste composition and then trucked to the nearest Bedminster facility located in Marlborough, Massachusetts. There, one of the two composting drums was dedicated to processing New York's waste. The resulting compost was sampled and studied extensively to determine its composition and its potential uses. The study concluded that while the technology can produce good quality compost, extensive processing is required to remove physical contaminants such as glass particles and plastic shreds, which significantly increases operating costs.
For more information on this study, see New York City MSW Composting Report: Summary of Research Project and Conceptual Pilot Facility Design (January 2004), available on the reports page.
---
Large Scale On-Site Composting

In 2005, DSNY worked with the NYC Economic Development Corporation

(EDC) to assess the potential for composting organic waste generated at the Hunts Point Produce Market and the Fulton Fish Market (which was located in Lower Manhattan at the time, but has now been relocated to Hunts Point). These two facilities generate approximately 85 tons of food waste every day. Half of this waste is collected and disposed by DSNY, and the rest by private carters. The City is also interested in helping these public wholesale markets reduce their waste disposal costs, which continue to rise especially for wet, dense materials such as spoiled produce and fish cuttings. The development of an on-site facility to recycle these materials could potentially reduce disposal costs while increasing New York's overall waste diversion rate.
The study concluded that the most promising technology for recycling the type and quantity of food waste generated at Hunts Point is anaerobic digestion. In anaerobic digestion facilities, organic waste is mixed with water and allowed to ferment in sealed tanks. The resulting methane gas is extracted and used to generate power, whereas the remaining solid matter can be cured as a soil amendment similar to compost. Further research is required to determine whether such a facility could sustain itself financially.
For more info on this study, read the final report, Hunts Point Food Distribution Center: Organics Recovery Feasibility Study

(PDF) posted on the Hunts Point Peninsula page on the EDC website.