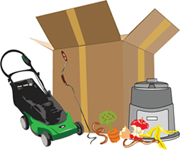 Food Donations Products and Services



see disclaimer
---
City Harvest 

575 Eighth Avenue, 4th Floor
New York, NY 10018
(917) 351-8700

Collects and distributes fresh, prepared, canned, and packaged food. Information on how to organize food drives.
Food Bank for New York City 

355 Food Center Drive
Hunts Point Cooperative Market, Bldg F
Bronx, NY 10474
(718) 991-4300

Donate canned and packaged foods. Contact for information on food drives.
Project Hospitality 

Reverend Will Nichols
Community Services Center
514 Bay Street 
P: (718) 448-1544 ext. 115 
E-mail: winichols@projecthospitality.org

Donate canned meats, fish and vegetables, canned or dried fruits, fruit or vegetable juices, pasta and tomato sauce, non-perishable milk, cereals and rice, canned or dried beans, peanut butter and jelly, coffee and tea.
ALSO SEE:
composting information 
composting services 
back to top | back to compost products and services
back to products and services