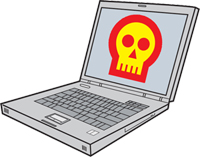 Vehicle Recycling Helpful Links



see disclaimer
---
It is illegal in New York State to discard a used lead-acid battery. View the New York State Department of Environmental Conservation (NYSDEC) fact sheet on oil, tires and lead-acid battery recycling

, or call them at (718) 482-4885. If you have problems returning auto batteries to the supplier, contact NYSDEC

.
American Petroleum Institute (API)


Browse API's website for facts and figures on what happens to the used oil you take to a collection center.
Auto Repair and Fleet Maintenance Pollution Prevention


Auto Repair and Fleet Maintenance Pollution Prevention fact sheets from the United States Environmental Protection Agency's Region 9 Pollution Prevention Program provide complete environmental, technical, and economic evaluations for the top pollution prevention "fixes" in auto repair and fleet maintenance operations.
Battery Council International


For information on lead-acid auto batteries, visit the website or call (312) 664-6610.
CCAR-GreenLink®


Coordinating Committee for Automotive Repair (CCAR®) helps automotive businesses. CCAR-GreenLink® helps shop owners, managers, and technicians understand their environmental responsibilities and choose methods for handling hazardous waste and related items.
GreenTruck


In a cooperative effort, the American Trucking Association (ATA) and Transportation Environmental Resource Center (TERC) created GreenTruck, a service that provides information about environmental compliance requirements at trucking and vehicle maintenance facilities.
New York State Department of Environmental Conservation (NYSDEC) Pollution Prevention Unit


NYSDEC regulates the recycling of used motor oil and automotive batteries. Also see the DEC's Pollution Prevention Unit publications web page for detailed publications on pollution prevention tips and applicable laws pertaining to vehicle maintenance shops.
Pacific Northwest Pollution Prevention Resource Center (PPRC)


PPRC maintains a website resource list for technical, regulatory, and trade association information for the Automotive Repair

industry.
Yext Auto Repair


Yext has created a webpage with tips to green your auto repair shop. The page lists suggestions for waste reduction and product recycling. In addition, the site hosts links to government regulatory agencies and to articles, guides and checklists related to environmental issues in the vehicle maintenance and repair sector. 
ALSO SEE:
garage and repair shop toxics
less toxic auto products
get rid of toxics
back to top | back to reducing toxics helpful links | back to helpful links