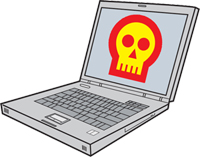 see disclaimer
---
NYSDEC Help for Businesses 


The New York State Department of Environmental Conservation (NYSDEC) 

offers help with permit applications and information on compliance with environmental regulations. Programs and resources to help businesses operate in a more sustainable manner include Greening Your Business, Green Procurement 

, the Pollution Prevention Institute 

, and Environmental Management System (EMS) 

tools and principles to integrate environmental concerns into daily business practices.
Environmental Economic Development Assistance Unit 


The NYC Department of Environmental Protection 

Environmental Economic Development Assistance Unit provides pollution prevention training, environmental compliance assistance, and financial assistance counseling for industrial and commercial establishments in New York City.
Environmental Product Development Program 


New York State Energy Research and Development Authority (NYSERDA) 

assists companies interested in developing and commercializing new or improved environmental products or processes.
Empire State Development 


NY ♥ Business offers technical and financial assistance for businesses and nonprofits involved in pollution prevention and recycling, including materials exchanges. See Resources and Funding Opportunities 

for information on their:
Capital funding, investing in the physical assets (such as plant, machinery and equipment and infrastructure) needed to achieve pollution prevention, recycling, and waste reduction at manufacturing and other companies.
Technical assistance funding for NYS non-profit organizations or municipalities that directly assist New York State businesses to achieve pollution prevention, reuse, or recycling results.
Research, development and demonstration (RD&D) funds to test, evaluate or demonstrate the technical and/or economic feasibility of technologies or practices that prevent, reuse, remanufacture, or recycle waste.
back to top | back to reducing toxics links | back to incentives & assistance links | back to helpful links