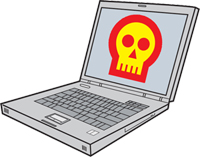 Asbestos Helpful Links



see disclaimer
---
NYC Asbestos Control Program


The NYC Dept of Environmental Protection is in charge of the City's Asbestos Control Program including guidance on and requirements for the proper handling, storing, and getting rid of asbestos-containing materials.
National Cancer Institute


The US National Institute of Health's National Cancer Institute has information describing the cancer risks of asbestos exposure.
US Center for Disease Control Agency for Toxic Substances and Disease Registry


The CDC has a site devoted to the health effects associated with asbestos.
US Environmental Protection Agency


The US Environmental Protection Agency has a webpage devoted to asbestos risk information

at homes, in schools, and in products and buildings. The EPA also answers frequently asked questions

about asbestos in schools, and has published a series of asbestos-in-school publications

.
ALSO SEE:
reducing workplace toxics
back to top | back to reducing toxics helpful links | back to helpful links