NYC Environmental Organizations: A-F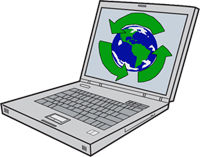 Helpful Links



see disclaimer
---
Active Citizen Project 


Engages high school students in internet activism through the use of art and new media.
Alley Pond Environmental Center 


Environmental education and activism around wetlands preservation and protection of open space.
American Litoral Society 


Environmental organization concerned about issues that affect the litoral zone: that area on the beach between low and high tide.
Appalachian Mountain Club - NY/NJ Chapter 


Oldest outdoor recreation and conservation organization (circa 1876) in the nation, runs outdoor activities, plus conservation, trail maintenance, and outdoor leadership training.
Audubon New York 


Conserves and restores natural ecosystems, focusing on birds, other wildlife, and their habitats for the benefit of humanity and the earth's biological diversity.
Battery Park City Parks Conservancy 


Operates Battery Park at Southern tip of Manhattan.
Broadway Green Alliance 


Educates and motivates the entire theater community and its patrons to implement environmentally friendlier practices.
Bronx Council for Environmental Quality 


Advocacy around a range of environmental issues in the Bronx, including land use, waste management, protection of open space.
Bronx Green-Up 


An outreach program of The New York Botanical Garden, provides horticultural advice, technical assistance, and training to residents, community gardeners, school groups, and other organizations interested in improving urban neighborhoods through greening projects.
Bronx River Alliance 


Restoration of the health of the Bronx River through policy, planning, and on-the-ground restoration projects.
Brooklyn Bridge Park Conservancy 


Working to promote and maintain the new waterfront park in downtown Brooklyn.
Brooklyn Greenway Initiative 


Working to develop contiguous bike lanes between numerous waterfront communities in Brooklyn now divided by highways and transit infrastructure.
Bushwick City Farms 


A network of open spaces run by neighborhood volunteers that farm the land and provide free food, clothing, and educational programs for local schools and the community.
Campaign for New York's Future 


Coalition of civic, business, environmental, labor, community, and public health organizations that support the goals and strategic direction of PlaNYC.
Carnegie Hill Neighbors 


Volunteers working to preserve historic neighborhood, less cluttered streets, landscaped malls, tree care, and environmental guidance.

Center for Maritime Systems, Stevens Institute of Technology 


Assess ocean, weather, environmental, and vessel traffic conditions throughout the New York Harbor and New Jersey Coast regions in real-time and forecasted out to 48 hours in the Hudson River, the East River, NY/NJ Estuary, Raritan Bay, Long Island Sound, and the coastal waters of New Jersey.
Central Park Conservancy 


Support group for Central Park, environmental ed for youth & community service opportunities.
Citizens Committee for NYC 


Funds grassroots groups—block associations, tenant associations, gardening groups—to work on quality-of-life issues, including composting. 
City Parks Foundation 


Arts and educational programming in NYC Parks.
Coastal Marine Resource Center 


Integrate ecological science and community concerns to conserve the New York - New Jersey Harbor.

Community Environmental Center 


Nonprofit energy conservation organization primarily serving low-income.

Cornell Cooperative Extension 


Cornell University Cooperative Extension-NYC's Urban Environment Program uses innovative, science-based, hands-on learning strategies to enable diverse audiences to address local environmental needs.
Design Trust for Public Space 


Select research and design projects from across the five boroughs to receive funding, project planning, and ongoing advocacy efforts to transform critical policy and development decisions.
DigitalTips 


Lean all about electronics, including energy saving tips, where to donate used electronics, repair or replace tips, recycler certifications, green purchasing, and more.
Downtown Boathouse 


Volunteer run non-profit committed to providing access to Hudson River via free kayaking.
East River Crew 


Promotes the stewardship of East River waterways through educational and recreational activities.

El Puente 


Promotes leadership for peace and justice through arts, education, scientific research, wellness, and environmental action.

Floating the Apple 


Works to preserve public access and recreational usage of the waterfront.

Floyd Bennet Garden Association 


Large community garden in Brooklyn with compost facility.
Friends of Brook Park 


Coalition of residents, parents, educators, and community based organizations in the South Bronx dedicated to managing and revitalizing Brook Park.

Friends of Gantry Neighborhood Parks at Hunters Point 


Works to promote awareness of, concern for, and participation in the publicly accessible green and open spaces on the waterfront and in the neighborhood.

Friends of Gateway 


Protects the bodies of land that hug the entrance to NY harbor on Jamaica Bay, Staten Island, and Sandy Hook, NJ.
Friends of the High Line 


Dedicated to the preservation and reuse of the High Line Park, a 1.5-mile elevated railway that runs along the West Side of Manhattan.
Friends of Hudson River Park 


Dedicated to the development of Hudson River Park, which runs from 59th Street to Battery Park along the Hudson River.

Friends of Newtown Barge Terminal Playground/Greenpoint Park 


Community wish list for two parks in Greenpoint, Brooklyn.
ALSO SEE:
bureau of waste prevention, reuse and recycling
field trips and tours
nyc compost project
nyc reuse organizations
nyc organizations creating green spaces

back to top | back to nyc environmental organizations helpful links | back to helpful links