NYC Environmental Organizations: S-Z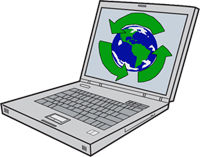 Helpful Links



see disclaimer
---
SailNY 


Affordable, public access sailing to New York Harbor.

Shore Walkers 


Enhance and protect parks, promenades, and paths along waters throughout NYC Metropolitan area.
Sierra Club NYC 


Advance a wide range of local and national environmental campaigns.
Snug Harbor Cultural Center and Botanical Garden 


Features a number of gardens that include representations from particular periods along with contemporary styles. Also hosts the SI Children's Museum, and NYC Compost Project on Staten Island at the Botanical Garden.

Solar One 


Green energy, arts and education center on the East River.
Storm Water Infrastructure Matters 


Dedicated to ensuring swimmable waters around New York City through natural, sustainable storm water management practices.

Stuyvesant Cove Park Association 


Support the development of a park and environmental center along the East River.

Sunset-Ridge Waterfront Alliance 


Committed to re-invigorating the waterfront area of Sunset Park, Bay Ridge, and beyond.

Sustainable South Bronx 


Environmental justice through innovative, economically sustainable projects.

TIME'S UP! 


Direct action bicycling advocacy.

Transportation Alternatives 


Bicycling, walking and public transit advocacy.

Tree Branch Network 


Extensive internet portal to environmental and urban quality-of-life issues.

Trees New York 


Plant, preserve, protect, and care for NYC trees; education.

The Trust for Public Land 


Support community gardens by offering supplies, training, and expertise, as well as permanently protecting gardens as public space.

Urban Divers Estuary Conservancy 


Committed to restoration, revitalization, and protection, through public education about urban estuary and its watershed.

West Harlem Environmental Action Committee 


Focus on environmental issues that disproportionately impact communities of color (asthma, sewage treatment plants, lead exposure).

Yonkers Paddling & Rowing Club 


Organize rowing and paddling events; educate and inform the public about the environment of the Hudson River.
ALSO SEE:
bureau of waste prevention, reuse and recycling
field trips and tours
nyc compost project
nyc reuse organizations
nyc organizations creating green spaces

back to top | back to nyc environmental organizations helpful links | back to helpful links