NYC Environmental Organizations: G-L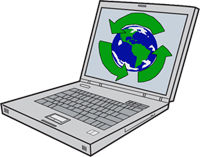 Helpful Links 



see disclaimer
---
Gaia Institute


Working to promote ecological remediation of NYC environs.



Going Coastal 


Dedicated to public enjoyment and responsible use of coastal resources to ensure health and sustainability of our urban coast.
Gowanus Dredgers Canoe Club 


Works to promote canoe trips in Gowanus Canal.

Governers Island Alliance 


Working to create memorable parks and public spaces, ensure appropriate reuse of the Island and its historic structures.

Green Map® System 


Compost Green Map of Manhattan, also known as "Worms in the Green Apple!"
Provides basic information on the benefits and process of composting and also identifies a large number of composting sites in Manhattan.
Green Guerillas 


Education, organizing, and advocacy to help advance the presence of community gardens in all 5 boroughs.
GreenShores NYC 


The Astoria, Long Island City Waterfront Parks Alliance enhance, protect, and preserve the waterfront parks in Astoria and LIC.
GreenThumb 


Support NYC community gardens through materials, technical trainings, and educational workshops.
GrowNYC 

 
NYC Greenmarkets, community gardens, Grow to Learn NYC 

 school gardens, recycling awareness, and  programs to improve school recycling.  
Harlem River Park Task Force 


Local, citywide, and regional organizations work together with elected officials to improve the quality of the environment in East Harlem and Harlem.
Highbridge Coalition 


Initiative to restore and re-open the High Bridge for public use, which connects two boroughs (Bronx and Manhattan) and two parks.
Horticultural Society of NY 


Promotes gardening and conservation citywide, including outreach to under-served communities, at-risk youth, and men and women who are and/or were incarcerated.

Hudson River Community Sailing 


Community sailing organization.
Hudson River Estuary Program 


Partnership to restore, conserve, and promote full public use of Hudson River.
Hudson River Foundation 


Science as integral to decision-making with regard to the Hudson River and its watershed; supports stewardship.
Hudson River Paddlers Guild 


Promote and support recreational water sports and encourage trainings, technique, and competition to promote care for the aquatic environment.
Hudson River Watertrail Association 


Coalition of small boaters, primarily human and wind-powered, who work to build a river trail from the Atlantic Ocean to Canada.
I Fish NY 


Introduces urban residents to the sport of fishing.

Inwood Canoe Club 


Competitive and recreational canoeing and kayaking.
Just Food 


Work to develop sustainable and just food systems in NYC.
LIC Community Boathouse 


Free kayaking, canoeing, and educational programs on the East River from Long Island City, Queens.
Lower East Side Ecology Center 


Provides community-based recycling, electronics recycling, and composting programs, developing local stewardship of green space, and increasing community awareness, involvement, and youth development through environmental education programs.
ALSO SEE:
bureau of waste prevention, reuse and recycling
field trips and tours
nyc compost project
nyc reuse organizations
nyc organizations creating green spaces

back to top | back to nyc environmental organizations helpful links | back to helpful links