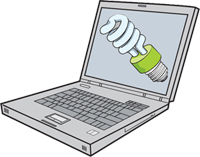 Heating and Cooling Helpful Links 



see disclaimer
---
Air-conditioning, Heating and Refrigeration Institute (AHRI) 


AHRI is a voluntary, nonprofit organization comprised of the manufacturers of air conditioning, refrigeration, and heating products. Information on their Standards is available here.
American Society of Heating, Refrigerating and Air-Conditioning Engineers, Inc. (ASHRAE) 


ASHRAE advances the arts and sciences of heating, ventilation, air conditioning, and refrigeration through research, standards writing, continuing education, and publications.
Consortium for Energy Efficiency (CEE) 


CEE is a consortium of efficiency program administrators from across the U.S. and Canada who work together on common approaches to advancing efficiency. CEE does research on HVAC systems for both residential 

 as well as commercial 

 settings. In addition, CEE maintains teh CEE Directory 

, a direcotry of Energy Efficient HVAC equipment.
Efficient Windows Collaborative (EWC) 


EWC and the United Stated Department of Energy (DOE) work together to create this website where you can learn about benefits of energy-efficient windows from the.
EnergyStar 


A program of the United States Department of Energy (DOE), EnergyStar rates heating and cooling systems available to consumers for energy efficiency.
HeatingHelp.com 


This helpful website answers questions about any type of heating system. Books, online forums, seminars, and FAQs are available.
This Old House online calculator 


This Old House's online calculator can help you to choose the appropriate size air conditioner.
ALSO SEE:
helpful links about green building
saving energy during construction
back to top | back to energy efficiency helpful links | back to helpful links