Worm Composting Helpful Links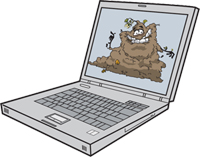 see disclaimer
---
City Farmer: Composting With Worms

Vermicomposting slide show.
Come Live With Me

Easy "how-to" vermicomposting with wriggly worm as narrator.
Composting with Red Worms

Simple instructions for setting up a worm compost bin.
NYC Compost Project: "Indoor Composting with a Worm Bin"
Step by step guidance on how to start and maintain an indoor worm bin.
Savvy Gardener

Gardening e-zine with composting info.

Worm Composting HQ

An online vermicomposting resource.

Worm Digest

Comprehensive e-zine on earthworms.
WormWoman

Sign up for worm e-zine, compost tea information.
ALSO SEE:
composting programs for nyc schools
where to buy worms
back to top | back to composting helpful links | back to helpful links