Composting Science Helpful Links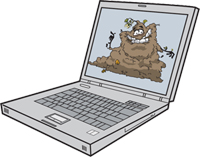 see disclaimer
---
Biocycle


Magazine and ezine for waste management professionals.
Composting for the Homeowner


Basic explanation of decomposition process.
Cornell Compost Science & Engineering


Thorough analysis of different elements involved in the decomposition process.
How Stuff Works: How Composting Works


Article on the how's and why's of composting.
Soil Foodweb, Inc.


Mail in your soil or compost samples for testing to determine the soil biology.
ALSO SEE:
what is compost
composting in nyc
back to top | back to composting helpful links | back to helpful links