Large-Scale Composting Helpful Links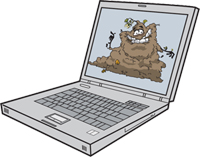 see disclaimer
---
American Bio Tech

  
Large-scale composting facilities: windrows, tunnels, and agitated beds.
Advanced Composting


Large scale composting technology for animal farms in NC.
Cornell Waste Management Institute


Materials on siting and operation of large composting facilities, as well as info on marketing compost. Materials address the needs of municipalities, farms, and private operators. Includes a compost facilities map.



Green Mountain Technologies


Large scale in vessel composting systems.
J G Press


Magazine and ezines on solid waste management practices and composting technologies.
Naturtech


Large scale containerized composting system.
Texas Cooperative Extension Composting Resources


How to develop and expand public education programs around composting.
US Composting Council


Supports compost and organic recyclers industry, policy-makers, regulators, and professionals.
ALSO SEE:
composting operations in nyc   
products and services
composting pilot studies
composting in nyc  
back to top | back to composting helpful links | back to helpful links