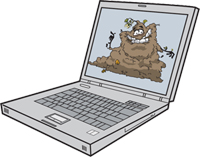 Compost Bin Construction Helpful Links



see disclaimer
---
Build a Worm Compost Bin


Construction plans for wood worm bin.
Building a Compost Bench


Construction plans for compost bench building.
Central Vermont Solid Waste Management District


Construction plans for basic wood and wire compost bins.
Environmental Defense


Instructions on how to build and maintain a compost bin.
Garden Guides: Composting


How-to compost and "Easy Composters You Can Build" booklet.
Public Works & Utilities: Build-Your-Own


Four different construction plans to build your own compost bin.
ALSO SEE:
three-bin composting system
products and services
composting in nyc
back to top | back to composting helpful links | back to helpful links