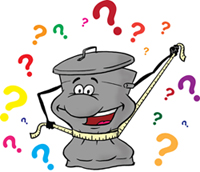 Frequently Asked Questions — NYC Agencies



How do I get rid of old desks, chairs, and computers that my NYC agency no longer needs? 

How do we set up a comprehensive program to reduce waste in our NYC agency?

Are NYC agencies and schools required to recycle?

How can my NYC agency buy recycled products when we have to just take the lowest bid?

Where can my NYC agency get educational materials and purchase recycling containers?