NYC WasteLess Business Project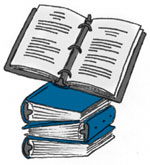 overview


management


project partners
---
To promote the benefits of waste prevention and recycling to New York City businesses and institutions, the NYC Department of Sanitation (DSNY), with its consultant, Science Applications International Corporation (SAIC), developed the NYC WasteLess Business Project — a waste assessment and technical assistance program, conducted from October 1996 through 2001, that targeted nine business and institutional sectors. See a video that summarizes the project.
The nine business sectors chosen for the project included:
airports and airlines
hospitals
manufacturing facilities
restaurants
retail establishments
retail food establishments
schools
stadiums, arenas, and convention centers
wholesale industries
The NYC WasteLess Business Project focused on helping participating companies achieve the following goals:
reduce the volume and toxicity of their solid waste
increase energy and water efficiency
reduce waste-related costs.
Waste prevention teams worked with individual businesses and institutional partners within each sector to identify specific cost-saving, waste reduction opportunities and to establish implementation plans.
The NYC WasteLess Business Project presented successful project case studies and key, industry-specific waste prevention issues at numerous educational seminars. In addition, the project developed and disseminated periodic, industry-targeted newsletters to the larger NYC business and institutional community.
"NYCWasteLess: Cutting Costs by Cutting Waste"
This video summarizes the work of the NYC WasteLess Business project.
Order copies using the NYC Department of Sanitation request form.

The work of the NYC WasteLess Business Project is described in detail in the comprehensive NYC WasteLess Summary Report, and formed the basis for the development of the NYCWasteLess website, originally launched in 2001. Relevant, sector-specific, waste prevention tips can be found in tips for your business.
---
The following organizations provided funding for the NYC WasteLess Business Project: the New York City Department of Sanitation, the New York State Energy Research and Development Authority (NYSERDA), and the U.S. Environmental Protection Agency, Region 2.
The consulting firm, Science Applications International Corporation, received the contract to execute the project through a competitive proposal process.
---
The following businesses and organizations participated in the NYC WasteLess Business Project:
Blue Ridge Farms
The Brearley School
British Airways
Cooper Wiring Devices (formerly Eagle Electric Manufacturing Company)
Greater Jamaica Development Corp's Jamaica Market Food Court
Greater NY Hospital Association
Hunts Point Terminal Produce Market
Jacob K. Javits Convention Center of NYC
Jacobi Medical Center
LaGuardia Airport, Port Authority of NY & NJ
Met Food
New York Presbyterian Hospital
Pizzeria UNO
Public School 48 (Bronx)
Shea Stadium
Sheraton New York Hotel and Towers
ShopRite Supermarkets
Sign City
South Street Seaport
Staten Island University Hospital
US Airways
Other partners that provided additional assistance to the project include:
Aramark Corporation, The Association for Resource Conservation, Bell Atlantic (Verizon), Bryant Park Restoration Corporation, Con Edison, Council on the Environment of New York City, Culinary Institute of America, D'Arrigo Brothers of New York, Inc., D. M. Rothman Company, Inc., Delphi Studios, East Williamsburg Valley Industrial Development Corporation, Empire State Development Corporation, Environmental Management Investment Group, Empire State Restaurant and Tavern Association, Food Industry Alliance of New York State, Food Marketing Institute, Grand Central Partnership, Hotel Association of New York City, Long Island City Business Development Corporation, NY Convention & Visitors Bureau, NYC Board of Education, NYC Department of Business Services, NYC Department of Parks and Recreation, NYC Business Integrity Commission (formerly the Trade Waste Commission), New York State Restaurant Association, Volume Services America, Inc., Wakefern Corporation.