Leave it on the Lawn


To reduce NYC's waste stream by more than 78,000 tons per year, the Department of Sanitation requests that city residents and institutions leave grass clippings on the lawn instead of setting them out for Sanitation collection and disposal. See the step-by-step instructions below on how to leave clippings on the lawn. 

Private landscapers are not permitted to place clippings at the curb for collection by the Department of Sanitation. Landscapers should work with their customers to adopt "leave it on the lawn" practices. Otherwise, landscapers are responsible for removing clippings and taking them to a composting or waste-disposal facility. (For more info, see landscaper waste).



how to leave clippings on the lawn


general lawn care tips


other uses for clippings


seasonal guide to a healthy lawn (naturally)


ALSO SEE:
composting calendar for institutional grounds managers
online lawncare guides
soil health & compost 

For a downloadable booklet on leaving it on the lawn, see current composting literature available for download.  

In addition, the NYC Compost Project holds periodic "leave it on the lawn" workshops; search under organic waste on the NYC WasteLess Event Calendar for information on any upcoming workshops.
 
---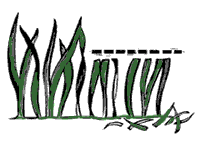 How to Leave Clippings on the Lawn

Leaving grass clippings on the lawn is easy—simply remove your mower's bagging attachment (if you have one) and don't rake up the clippings when you're done mowing! If you are concerned about unsightly "clumps" of grass clippings, follow these simple steps to make "leaving it on the lawn" more attractive:

Cut the grass when it is dry as wet clippings mass together. Make sure your mower blade is sharp, as dull mower blades use more gasoline, and can give the lawn a frayed appearance. (Grass plants also recover quicker from a "clean cut.") Generally, mower blades should be sharpened twice a year.

Be sure to mow the grass when it is between 3 inches and 4 inches tall. Waiting until your grass is a bit taller gives your lawn a healthier root system. Don't cut off more than one-third of the grass blade (never more than an inch) in any one mowing as shorter clippings will tend not to mass together. If you want to further shred clippings, simply mow over them a second time. In addition, when you are mowing along sidewalk edges, make sure the blower is facing back into your lawn in order to avoid having to sweep up clippings from the street! 

back to top | back to sustainable lawncare
---
General Lawn Care Tips

You can avoid excessive grass blade growth by following some general irrigation and fertilizer practices. This will mean less stress on your lawn and will make it easier to leave clippings on the lawn.

As a general rule, lawns require one inch of water per week in the growing season—including rainfall. Additional watering is only required when temperatures stay consistently above 80ºF. If the temperatures stay above the 90ºF range for three or more days, add 2 inches of water per week at the rate of a half inch every other day. Be sure to water early in the morning to minimize evaporation. Avoid watering in the evening, because a lawn that remains damp during the night is more prone to disease.

A slow-release or natural organic fertilizer should be applied twice a year, (September or October as well as November,) to avoid excessive grass blade growth. Rapid spring grass blade growth can and should be avoided, so don't apply any fertilizer at this time of year. Topdressing with compost and applying fertilizer in the fall will help root growth and should produce a spring green-up without excessive growth.

back to top | back to sustainable lawncare
---
Other Uses for Clippings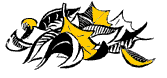 Collect clippings and use as mulch around plants and shrubs. Apply a one-inch layer of clippings to reduce water evaporation, eliminate weeds, and enrich the soil. Do not place mulch directly against trunks and stems. See the online mulching guide for additional information.

You can aslo add grass clippings to your compost pile; they are an excellent source of nitrogen (see information on fertilizing). Clippings should be mixed thoroughly with a greater volume of leaves or old compost. See the online guide to outdoor composting.

back to top | back to sustainable lawncare