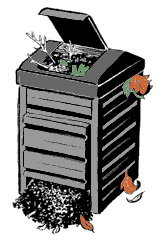 While the science of decomposition can be quite complex, starting your own compost pile is relatively easy.
The links below will help guide those who are just starting to compost, as well as those who have been composting for years and are looking to increase their compost knowledge and expertise.
If you have specific composting questions, you can contact the NYC Compost Project site in your borough for greater guidance.

what is compost


outdoor composting


indoor composting with a worm bin


lawncare


other ways to recycle food scraps


using your compost


soil health & compost


composting equipment