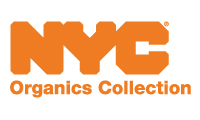 In the fall of 2012, the Department of Sanitation (DSNY) began offering curbside collection of organic waste – including food scraps, food-soiled paper, and yard waste – to select NYC schools, residences, and institutions. This service, called for in Local Law 77 of 2013

is a pilot program to divert organic material from disposal for beneficial use.

Schools
During the 2012-13 school year, DSNY serviced 90 public schools in Brooklyn, Manhattan, and Staten Island in partnership with the Department of Education, and three independent private schools. During the 2013-14 school year, the number of schools participating in organics collection will reach well over 300.

Residences
In May 2013, DSNY rolled out its first pilot neighborhood to collect organic waste from approximately 3,200 one to nine-unit residences in Westerleigh on Staten Island. In fall of 2013 additional pilot areas are being added to the program in the Bronx, Brooklyn and Staten Island for a total of approximately 30,000 homes. See the pilot area maps for the locations of these neighborhoods.

In addition to the pilot neighborhoods, DSNY is recruiting large multi-unit residential buildings, agencies and institutions, and eligible private schools to participate in organics collection. To date, the program services two Department of Homeless Services shelters in Brooklyn, three private schools in Manhattan and Brooklyn, and two high-rise residential buildings in Manhattan.