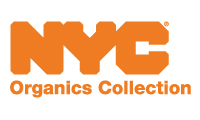 In the fall of 2012, the Department of Sanitation (DSNY) began offering curbside collection of organic waste to select NYC schools, residences, and institutions. In 2013, the pilot program was codified into law by Local Law 77 of 2013, requiring DSNY to carryout the pilot through July 2015. For an evaluation of the pilot's first year, see LL77's preliminary report.
ALSO SEE:
pilot area maps
acceptable items
frequently asked questions
---
Organic waste accounts for about 31% of all waste generated by residents in New York City. Organic waste is yard waste, food scraps, compostable paper (napkins, paper plates, etc.), and other materials suitable for industrial-scale composting. Operating a curbside organics collection program can help NYC reduce millions of dollars in landfill disposal costs, achieve recycling goals, and reduce pests by storing food waste in special rodent-resistant bins. NYC will turn your organic waste into compost, which can be used to fertilize gardens, parks, and street trees, or into renewable energy which can be used to power thousands of homes.
back to top | back to collections
---
Residences: Houses and Small Buildings (1-9 units)
In 2013, DSNY began collecting organics from single family homes and small residential buildings, reaching over 30,000 households in the Bronx, Brooklyn, and Staten Island. In the spring of 2014, DSNY expanded the program to reach 100,000 households in the Bronx, Brooklyn, Queens and Staten Island.

Residences: Large Buildings (10+ units)
DSNY recruits large multi-unit residential buildings to participate in organics collection. To date, the program services over 50 large residential buildings.
Schools
DSNY began servicing public and private schools during the 2012-13 school year with 90 participating public and private schools. By fall 2014, almost half (over 700) of DOE public schools will be in the organics collection program, and another 30 private schools will join. Public schools are enrolled in pre-determined cohorts, while DSNY recruits individual private schools that meet certain eligibility requirements to participate in organics collection.
Agencies and Institutions
Agencies and public institutions can participate in organics collection on an enrollment basis.