Food stamps, food pantries, community kitchens, and other resources can help you and your family and are available throughout New York City.

Food Stamps
Visit foodhelp.nyc to learn more about the Supplemental Nutritional Assistance Program.

The Food Stamp Program (also known as the Supplemental Nutritional Assistance Program, or "SNAP") provides food assistance for nearly 1.8 million low-income New Yorkers including working adults and families, the elderly and the disabled. The primary goal of the program is to help families and individuals supplement their diet with nutritious foods. New York City encourages participants to make healthier choices by purchasing fruits, vegetables and other nutritious items with food stamp benefits. By using a debit card, you can spend your food stamp benefits and help stretch your dollars. Food Stamps can be used at many locations, including supermarkets, most farmers markets, and some Green Carts.

Many people don't know they are eligible for food stamps. The only way to know is to apply. You can own your own home or car, have money saved, or be an immigrant and still be eligible for food stamps. Each application is evaluated on an individual basis and qualifying is based on income.
If you are eligible for Food Stamps, you will receive them within 30 days. In some cases, emergency benefits can be issued sooner.
Learn about Emergency Benefits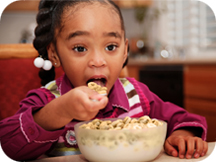 Applying Is Easy
Apply online

for faster service.


Or you can call 311 and we will send you an application and information. Fill it out and mail it back, or return it in person.



You can also pick up an application from

any food stamp office

.
You can also file an application for food stamps at a community organization in your neighborhood. A staff of experts is available to assist you with submitting your application, as well as the necessary documents. For your convenience, you can also ask for a telephone interview with the Human Resources Administration to complete the process at the time of your visit. There are non-profits and community based organizations in all five boroughs that can help you with your application. Call 311 to find out where.
Learn more about what you can and cannot purchase with food stamps and what documents you need to apply
Emergency Food Assistance
The New York City Emergency Food Assistance Program helps to supply food to more than 475 food pantries and community kitchens throughout the City. If you need food immediately, call 311. The 311 representative will tell you where you can go, no matter where you are. There are locations throughout the five boroughs.
Meals for Seniors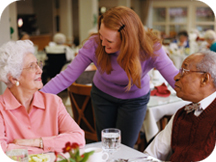 At Senior Centers
Seniors who are able to travel to senior centers can participate in the lunch program at their nearest senior center. Call 311 to locate the center nearest you.
Home Delivered Meals
The City delivers nutritionally balanced meals to the homes of eligible seniors age 60 and older who are unable to attend a group meal program or prepare their own meals. To request home delivered meals for a senior, call 311.
Learn more
School Meals
School meals can also help you feed your family nutritious and delicious food. Many New Yorkers are eligible for free or reduced lunches, and free, nutritious breakfast is available at all NYC schools every school day morning.
Learn more via SchoolFood

To enroll in school meals:
Summer Meals
Every summer, the office of SchoolFood serves free meals to all children 18 years of age and younger. Identification is not required. For information on your closest summer meals site, call 311.
New York State Administered Programs
Women, Infants and Children (WIC)
WIC offers a variety of nutritious foods to low-income pregnant, breastfeeding or postpartum women, infants and children up to age five.
Learn more about WIC and to apply
Farmers Market Nutrition Programs (FMNP)
The New York State Farmers' Market Nutrition Program (FMNP) provides checks to low-income, nutritionally at-risk families enrolled in the Special Supplemental Nutrition Program for Women, Infants, and Children (WIC) and Senior Nutrition Programs. The checks are redeemable for fresh fruits and vegetables at participating farmers' markets.
Learn more about the Farmers' Market Nutrition Program