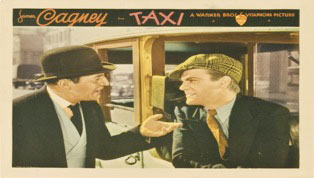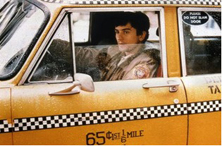 New York is probably the most-filmed city in the history of Hollywood, and no New York movie would be complete without some mention of a taxicab. Whether in a cameo appearance or a starring role, New York City taxis have always had a place on the silver screen.

In the film Taxi (2005), a re-imagining of a French movie by the same name, a mouthy cabdriver played by Queen Latifah helps inept cop Jimmy Fallon solve a string of New York City bank robberies committed by a quartet of female Brazilian bank robbers. The NYC TLC helped plan the movie's premiere event at the Jacob Javits Convention Center, which featured almost 200 taxicabs enjoying the film on a massive indoor "drive-in" screen. The premiere's red carpet featured dozens of the world's most recognizable celebrities.

Just a few of the movies known for featuring the New York taxicabs include: On the Town, Taxi Driver, Taxi (1932), Taxi (2005), Stuart Little, Ghostbusters, Scrooged, Home Alone 2, Side Street, Breakfast at Tiffany's, Escape from New York, City Hall, The Bone Collector, Conspiracy Theory, The Fifth Element, Superman, Superman II, Annie Hall, and Enchanted.