SECRETS OF NEW YORK REVEALED ON DVD, NOW AVAILABLE FOR SALE AT CITYSTORE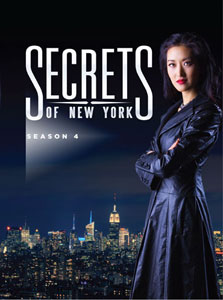 "Secrets of New York" is available on DVD.
Photo courtesy of NYC Media. 

The newest season of the Emmy Award-winning SECRETS OF NEW YORK is now available on DVD. Host Kelly Choi explores the City's most enduring mysteries, uncovering the secrets that most of us walk past every day. Join Kelly as she criss-crosses the boroughs uncovering the truth behind the speakeasies that popped up during Prohibition, the ghosts who seem to haunt Broadway theatres, the oldest movie studio building in the country, the explosion that rocked lower Manhattan in 1916 and much more.

SECRETS OF NEW YORK on DVD is now available for sale at CityStore, the official store of the City of New York, located in the Manhattan Muncipal Building, 1 Centre Street, North Plaza. Ten episodes on two DVDS, $24.99. The DVD is also available to purchase online at the CityStore website.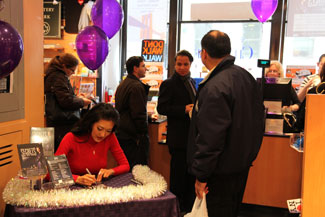 The DVD is also available to purchase online. 

To celebrate the release of the series on DVD, host Kelly Choi signed copies for fans at CityStore on Thursday, December 15.

About Kelly Choi
Kelly Choi is an Emmy Award-winning host and producer with NYC Media, the official network of the City of New York. Kelly created, produces and hosts NYC life's Eat Out New York as well as Very Appetizing with Kelly Choi. She also hosts the Emmy Award-winning Secrets of New York. As an acclaimed food journalist, Kelly won a New York Emmy from the National Academy of Television Arts and Sciences for On Camera Talent: Program Host/ Moderator. Born in Seoul, Korea, Kelly has a Master of Science degree from Columbia University and regularly supports and hosts events for various charities, including diabetes research as well as City Harvest and Animal Care and Control in New York City.

About NYC Media
Part of the Mayor's Office of Media and Entertainment, NYC Media is the official TV, radio and online network of the City of New York, informing, educating and entertaining New Yorkers about the City's diverse people and neighborhoods, government, services, attractions and activities. NYC life is available in the New York tri-state area on broadcast, cable and satellite channels.