---
Governor Andrew Cuomo's new proposal is to expand and improve the Jacob K. Javits Convention Center to stimulate the regional economy. The proposal will expand the Javits Center by 50%, 1.2 million square feet, adding new features to help the facility remain competitive both nationally and internationally.
Click HERE for more information.
---
Governor Andrew Cuomo's new proposal for the historic James A. Farley Post Office is to transform it into a world-class transportation hub. The project, known as the Empire Station Complex, will feature significant passenger improvements, including first-class amenities, natural light, increased train capacity and decreased congestion, and improved signage to dramatically enhance the travel experience.
Click HERE for more information.
---
Hudson River Park Trust has commenced its required "Significant Action" process regarding Pier 57.
There will be a public hearing to hear comments on the proposed 60 year lease, with two options to renew for a maximum total term of up to 97 years, between the Trust and Tenant for the redevelopment of Pier 57 generally as a mixed use facility.
Pier 57 Public Hearing
Wednesday, January 20th, 2016
6:30-8:30pm
Fulton Center Auditorium
119 Ninth Avenue (between 17th and 18th Streets)
Click HERE to view the lease
Click HERE to view more information on Pier 57 Public Review
---
Manhattan Borough President's Office is now accepting applications for Community Board Membership
All eligible New Yorkers living, working, or studying in the borough of Manhattan are encouraged to consider applying!
Applications and resumes must be submitted before 5:00pm on Friday, January 29th 2016
CLICK HERE for the Application

To read more about being a Community Board Member
CLICK HERE

To learn more about Community Board 4
CLICK HERE
---
Housing Conservation Coordinators
has expanded Manhattan-wide eligibility for legal representation
Housing Conservation Coordinators (HCC) provides FREE legal assistance for families with children under 18 who:
1) Have a housing court case and;
2) Have public assistance in the household (Food Stamps (SNAP) or cash assistance)
See the below flyers or visit their website for more information.
Download the flyer in english
Download the flyer in spanish
---


NYC Department of City Planning:
Mandatory Affordable Housing and Zoning for Quality and Affordability
To read CB4's response to the Mayor's proposed city-wide text amendments
CLICK HERE
---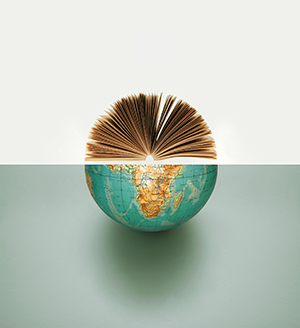 Educational Scholarships Available
Avenues: The World School, located at 259 10th Avenue, offers more than $5 million in need-based financial aid to qualified families each year and is now accepting applications for the 2016–2017 academic year.

Serving students in grades nursery through 12, Avenues provides a rigorous college-preparatory curriculum along with language immersion in Mandarin Chinese and Spanish.

We invite our CB4 neighbors to learn more about the admission and financial aid process at Avenues by visiting www.avenues.org/nyc

CB4 families are also invited to attend any of our information events where they can meet Avenues faculty, students and parents. To view our calendar of events, click here.
---
Community District 4 Community Health Profile
NYC Department of Health and Mental Hygiene has released their 2015 Community Health Profile for each of the 59 Community Districts. Community Health Profiles provide valuable information on significant health issues and can serve as a critical resource for improving health, community by community, and marks a step towards participatory public health. To read CD4's Community Health Profile CLICK HERE