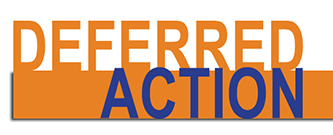 The Mayor's Office of Immigrant Affairs works to promote and empower immigrant communities through civic engagement initiatives and awareness campaigns. The topics our initiatives cover are below. Please feel free to browse individual initiatives through the navigation on the left.
Awareness & Access - We work to ensure that immigrants in New York City know what services are available to them and help them utilize their resources.
Civic Engagement - Working to empower emerging communities, our civic engagement initiative helps educate communities in leadership, civic responsibilities, and participation.
Economic Development - Our office is also dedicated to helping immigrant owned businesses thrive. We look to provide access to free business resources and City business development initiatives.
Integration - The importance of facilitating immigrant integration is being realized nationwide. Read about the offices we've helped that are working to improve immigrant relations within their cities.
Practicing English - Using the show We Are New York (WANY), our office coordinates free conversation groups that help adult immigrants practice English. Learn more about the WANY Project below.