PARK RANGER PROGRAMS FOR IMMIGRANT HERITAGE WEEK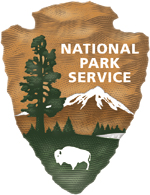 The Mayor's Office of Immigrant Affairs and the Park Rangers from Ellis and Liberty Island will hold over 20 educational programs at schools, community and cultural institutions across the five boroughs during Immigrant Heritage Week.
The programs have been designed to showcase chronicles of Ellis Island, America's largest and most active immigration station, and the immigrants who passed through its port.
The following events are free and open to the public.
Thursday, April 18th
Bronx Library Center (NYPL) - 11:00am
(Fordham) 310 East Kingsbridge Road, Bronx
"We Are Ellis Island"

Jamaica Bay Library (BPL) – 3:30pm
(Jamaica Bay) 9727 Seaview Avenue, Brooklyn
"It's Story Time"
Friday, April 19th
Kings Highway Library (BPL) - 1:00pm
(Sheepshead Bay) 2115 Ocean Avenue, Brooklyn
"It's Story Time"

Inwood Library (NYPL) - 3:30pm
(Inwood) 4790 Broadway, Manhattan
"It's Story Time"

Washington Irving Library (BPL) – 4:00 pm
(Bushwick) 360 Irving Avenue, Brooklyn
"It's Story Time"
Monday, April 22
Melrose Library (NYPL) – 4:00 pm
(Melrose) 910 Morris Avenue, Bronx
"Immigrants: Let Us Entertain You"

Hebrew Tabernacle Congregation of
Washington Heights - 5:00pm
551 Fort Washington Avenue, Manhattan
"Immigrants: Let Us Entertain You"

Hamilton Grange Library (NYPL) - 5:00pm
(Hamilton Heights) 503 West 145 Street, Manhattan
"We Are Ellis Island"
Tuesday, April 23rd
Notre Dame Academy - 6:00pm
Hosted by Casa Belvedere
The Italian Cultural Foundation
(Grymes Hill) 134 Howard Avenue, Staten Island
Arts & Humanities Building Dining Hall
(Next to the high school)
"Immigrants: Let Us Entertain You"
Wednesday, April 24th
YMCA Elesair Program 11:00 am
(West Village) 229 West 14th Street, Manhattan
"We Are Ellis Island"

Staten Island Y NAWC - 11:00am
(Port Richmond) The Port Richmond Library, 75 Bennett Street, Staten Island
"Punching the Ticket"

Dyker Library (BPL) - 3:15pm
(Dyker Heights) 8202 13th Avenue, Brooklyn
"Immigrants: Let Us Entertain You"

Staten Island Y NAWC - 7:00pm
SI University Hospital, Regina McGinn Education Center, 475 Seaview Avenue, Staten Island
"We Are Ellis Island"
PROGRAM DESCRIPTIONS
"Immigrants: Let Us Entertain You" (For 10 Years of Age to Adult) - Between 1892 and 1954, immigration officials processed over 12 million immigrants at Ellis Island. Immigrants helped build the United States of America and their efforts continue to define and enrich our nation's and our city's identity. Some of those passing through Ellis Island reaped a variety of riches in their adopted home. Some were honored for their contributions to variety of fields. As we celebrate this year's Immigrant Heritage Week, we salute immigrants who entered through the doors of Ellis Island and went on to leave an indelible mark on the arts. Attendees will be able to see the ship manifest records of Bob Hope, Cary Grant, Irving Berlin and Maria Von Trapp.  They will also hear about three Ellis Island immigrants who were eventually elected Mayor of New York City. In addition, participants will discuss immigrants who made significant contributions to the fields of architecture and dance, and children will enjoy hearing the story of Chef Boyardee (yes, he too arrived at Ellis Island!). Participants will experience the story of Ellis Island and be provided with tips to preserve their own family stories for generations to come.
"We Are Ellis Island" (For Adult Learners) - The Neighborhood Ranger will show the award-winning documentary "Island of Hope; Island of Tears". The documentary chronicles the moving stories of people and families with dreams of opportunity leaving their homeland with what they could carry. The film also contains magnificent archival footage from Ellis Island when it was the primary port of entry for millions of European immigrants. The film is preceded by a 15 minute conversation led by a Park Ranger.
"It's Story Time"  (For Children 3rd – 5th grade) - History, liberty, democracy, immigration and citizenship are represented in American symbols explored in these colorful, small-volume story books.  The Neighborhood Ranger will read aloud from children's books in which children will learn about liberty, pride, freedom and themselves.
"Punching the Ticket" (For Recent Immigrants) - As immigrants finished processing at Ellis Island, many confronted the difficulties of communicating with others in a different language. Symphonies of Italian, Russian, and a host of other languages filled the air as they made their ways to their new homes. In Punching the Ticket, the Neighborhood Ranger will explore some of the communicative challenges and other difficulties immigrants faced as they settled in their new country. The program is highly interactive and designed for recent immigrants to the United States. The activities within the program help make the immigrant experience come alive for the participants and connect the experiences of newcomers with immigrants arriving 100 years ago.