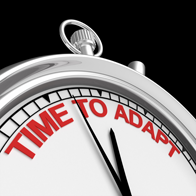 The New York State Medicaid Office of the Medicaid Inspector General requires all Medicaid providers have compliance programs. Many billing and/or payment errors are not the result of fraud or intentional misconduct, but instead areas wherein compliance officers may implement internal controls and improvements to correct the errors. As the auditing arm of the New York City local social services district, our agency routinely uncovers these issues. This forum will provide updates and case examples for practices, which providers' compliance officers should work to correct within their organizations.
Residential Health Care Facilities & Skilled Nursing Homes

On April 17, 2013, our agency mailed letters to the medical directors of residential health care facilities (RHCF) and skilled nursing facilities (SNF) across New York City (Read the Letter here). We also provided copies of the sample letter to RHCFs and SNFs across the City. In these letters, we outlined four major program integrity concerns:
Physician certification of "permanent placement" for patients admitted to a RHCF;


Discharging Medicaid patients without assuring the patient has access to Medicaid community-based health care services;


Physicians and facility contractors who order or provide unnecessary service in the RHCF setting; and



The Affordable Care Act requires that all SNF have an effective compliance program in place beginning March 23, 2013.
As part of our efforts, we also provided helpful documents and links to help people handle these issues in their respective facilities: