Supplemental Needs Trust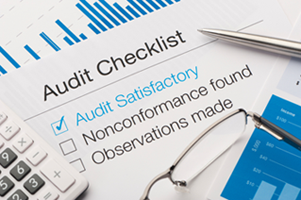 The SNT was created in 2006 with more than $3.4 million and IREA's SNT Program monitored the trust and its activity for several years. The Medicaid recipient's attorney contacted IREA to notify them of the recipient's passing and his desire to quickly and efficiently close the trust. An IREA auditor and attorney
reviewed the trust balance, determined the appropriate Medicaid repayment, and prepared a payoff letter and claim detail report for the recipient's attorney. Within a week, the recipient's attorney returned a check for more than $1 million.
This case is a perfect example of how proper oversight through consistent monitoring and cooperative trustees help ensure the Medicaid recipient's needs are met, and the Medicaid program receives proper reimbursement.

---
Harlem Pharmacist Arrested For Illegally Selling Prescriptions to People Living With HIV/AIDS
(May 4, 2012) The New York City Human Resources Administration's Investigation, Revenue, and Enforcement Administration (IREA) uncovered Medicaid abuse by working with law enforcement agencies to investigate and arrest a Harlem pharmacist who billed Medicaid, but never dispensed HIV/AIDS prescriptions, prescription painkillers, and other vital medications.   
IREA's Bureau of Fraud Investigation, in cooperation with federal, state, and local law enforcement, launched an extensive, seven month investigation and subsequent undercover operation to observe Tavarez illegally purchasing prescription pharmaceuticals. Antonion Tavarez of Harlem's Broadway Pharmacy would pay cash to Medicaid recipients in exchange for the prescriptions; Tavarez would then illegally sell the prescriptions.  
The HIV/AIDS medications diverted by Tavarez are critical to those suffering from HIV/AIDS. These medications are extremely potent and given in steps—this means the drugs must build on each other in order to adequately protect and treat the patient.  With the funds Tavarez fraudulently obtained, these citizens could have received valuable medical treatment, medications, and more comprehensive care.  
Mr. Tavarez's scam cost New York taxpayers in excess of $585,000. The New York City Special Narcotics Prosecutor (in PDF) charged Tavarez with criminal possession of a controlled substance, grand larceny, healthcare fraud, nine counts of falsifying business records, and seven counts of criminal diversion of prescriptions. IREA's long-spanning efforts to investigate and perform undercover operations ensure Tavarez will no longer misuse Medicaid funds and help ensure proper use of prescription medications. 

---
You can help IREA identify fraud, waste, and abuse in the Medicaid and social service benefit system. If you suspect fraud, waste or abuse, please call our hotline at 1 (212) 274-5030, or visit us online at https://a069-webapps12.nyc.gov/bfi/index.cfm.
The charges and allegations are merely accusations and the defendant is presumed innocent until proven guilty.