Suspect Indicted For Abusing Public Assistance Programs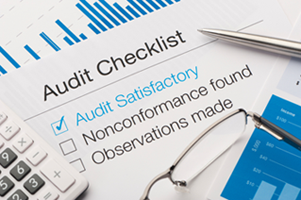 (June 5, 2013) After a referral from the Manhattan District Attorney's (DA) office, the New York City Human Resources Administration's Investigation, Revenue, and Enforcement Administration (IREA) helped the DA indict Dao Feng Lin for multiply felonies after Mr. Lin misrepresented his income in order to receive Medicaid and food stamps.
The DA was investigating Dao Feng Lin for other crimes, when it came to their attention that he was a recipient of Supplemental Nutrition Assistance Program (SNAP or food stamps) and Medicaid. On his government benefit application and recertification forms, Lin claimed that he had an annual income of only $6,000 - $9,600, well below what he actually earned. Over the course of the investigation, previously unreported bank accounts were identified and located.
An analysis of the bank accounts revealed that from 2008 – 2012, over $470,000 in cash deposits were made into these bank accounts, thereby making Lin ineligible for public benefits. During the period charged, Lin collected more than $40,000 in Medicaid and food stamps; benefits to which he was not entitled.
Mr. Lin was also charged for allegedly stealing $18,000 from multiple victims by falsely representing himself as someone able to help the friends and family members of Chinese immigrants apply for lawful status and work authorization in the United States in exchange for a fee of $1,350 per applicant.
---
You can help IREA identify fraud, waste, and abuse in the Medicaid and social service benefit system. If you suspect fraud, waste or abuse, please call our hotline at 718-722-8001, or visit us online.
The charges and allegations are merely accusations and the defendant is presumed innocent until proven guilty.