­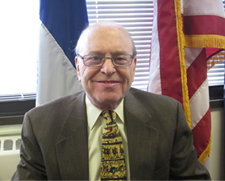 Sam Borkow
Deputy Commissioner
Office of Revenue & Administration

Sam Borkow has worked for the Agency as a career civil servant performing numerous functions, while becoming proficient in his knowledge of HRA wide programs and services. He "rose through the ranks" from an entry level position to become a Deputy Commissioner over IREA's Office of Revenue and Administration in 2005.
After graduating Parsons College with a double Bachelor's degree in sociology and psychology, he returned to New York to take a position as a caseworker with HRA's Income Support (now Family Independence Administration, or FIA). He steadily advanced his career, managing multiple programs and becoming proficient in statistical analysis and computer automation. 
He progressed to managerial positions responsible for budgetary, personnel, labor relations and facilities operations. His comprehensive knowledge of Agency policy and practice and its component operations provide a platform from which he has been able to provide outstanding leadership.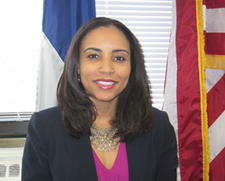 Saratu Grace Ghartey
Assistant Deputy Commissioner
Management Analysis, Policy & Data
Saratu Grace Ghartey oversees IREA's Management Analysis and Program Planning Support (MAPPS) Division. MAPPS conducts operational evaluations and audits, provides data analysis and reporting tools, develops procedures and policies, monitors compliance with governing regulations, and spearheads special projects. Ms. Ghartey came to IREA from the New York State Office of the Medicaid Inspector General (OMIG), where she was first the Assistant Medicaid Inspector General for Research and Evaluations, and then managed the Division of Investigations' downstate operations.  Ms. Ghartey is a graduate of the Harvard Law School, and of Boston University, where she majored in Economics.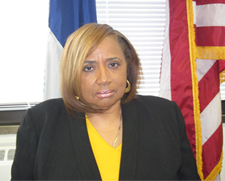 Marcia James
Assistant Deputy Commissioner
Bureau of Eligibility Verification
Ms. James oversees IREA's Bureau of Eligibility Verification (BEV), which is mandated to deter and prevent fraud at the applications level and also serves as the investigative arm of HRA's Family Independence Administration (FIA)—the area responsible for administering Supplemental Nutrition Assistance Program (SNAP) and Cash Assistance Program. As a graduate of North Carolina A & T State University, Ms. James began her career working in various HRA investigation divisions designed to identify fraudulent applicants and undercare recipients.
She assumed increasing responsibilities throughout the years leading to her successful management of HRA's initial Front End Detection (FEDS) project, which ultimately expanded to all five boroughs. Each borough had staff stationed at Income Maintenance Centers, who investigated applicants and generated impressive cost avoidance savings. The success of the FEDS initiative, along with the advent of Welfare Reform, resulted in the creation of the Eligibility Verification Review (EVR, now called BEV) operation that dramatically reduced the welfare rolls in NYC. Ms. James attributes the cost avoidance success of EVR / BEV to a dedicated and multi-talented staff and to the significant impact of technological advances that have enhanced the investigators ability to gather and analyze crucial investigative data accurately and expeditiously.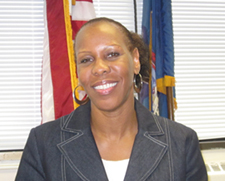 Laura Parker
Assistant Deputy Commissioner
Bureau of Fraud Investigation 
Ms. Parker has an impressive resume, having worked with IREA for the past 24 years.  She oversees IREA's Bureau of Fraud Investigation (BFI), where she began her career as a Fraud Investigator. Throughout her tenure at HRA, she assumed progressively greater responsibilities in supervisory, managerial, and administrative assignments before her appointment as IREA's Bureau of Eligibility Verification's (BEV) Executive Director.
During her tenure at BEV, she has worked closely with Ms. James and the managerial staff to create and improve upon what has become the national model program for assuring effective eligibility assurance for cash assistance. The program has been effective, while conforming to very tight timetables for processing over 1200 client appointments each working day. She has achieved the goals of the program while emphasizing respect for clients and support for our over 700 BEV professional staff who carry out this mission.
In 2007, Ms. Parker, an alumna of John Jay College of Criminal Justice, was accepted into the prestigious New York City Management Academy program designed for the City's innovative and emerging leaders. In 2010, Mrs. Parker was once again recognized for her leadership qualities when she was selected to participate in the first class of the HRA Executive Coaching Program with a professional coach.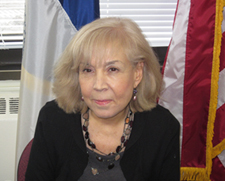 Martha Sherman
Assistant Deputy Commissioner
Office of Revenue Administration
Martha Sherman was born and raised in New York City. She earned a B.A. and an MSW at Michigan State University and a PhD from Bryn Mawr College, Graduate School of Social Work and Social Research. Her career with New York City began with the New York City Probation Department. From there, she worked at the Welfare Management System (WMS) Project Office as a trainer and then systems analyst.
Once the WMS project was completed, she began developing and implementing various computer projects and systems to assist HRA's Medicaid program with processing its cases.  From the Medicaid program, Martha moved to the Office of Revenue and Investigation (ORI and now IREA), first as Deputy Director of the Systems Office, then Director. When she became Assistant Deputy Commissioner, her responsibilities expanded to include the revenue side of the administration, including the Divisions of Claims and Collections, Liens and Recovery, and Financial Review and Processing.