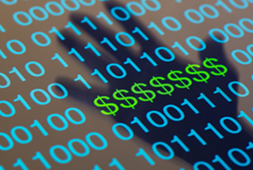 The Investigation, Revenue and Enforcement Administration (IREA) is the investigative arm of the largest social services agency in the United States. We pioneered a range of investigative practices and techniques that are a model in the field, and we are particularly proud of two major innovations:
the intense use of data matches and data analytics to support our investigative fieldwork, and



the use of front-end review and detection programs to prevent inappropriate or fraudulent enrollments in our social programs.
With a public assistance system as large as New York City's, in which the City administers $30 billion in annual benefits to over 3 million citizens for cash assistance, Medicaid, and Supplemental Nutrition Assistance Program ("SNAP," also known as "food stamps"), it is imperative that benefits are not improperly dispersed.
| | | |
| --- | --- | --- |
| | June 2012 | Jan-June 2012 (Total Completed) |
| Investigations | 21,000 | 15,00 |
| Eligibility Verifications | 97,000 | 94,000 |
| Audits | 36 | - |

Prevention: Using Fieldwork & Data Analytics
IREA was one of the first large scale public efforts to use both fieldwork and integrated data analytics to prevent inappropriate enrollments in our cash assistance programs. The Bureau responsible is still IREA's largest and most effective program—measured not in convictions of individuals who successfully evaded program controls, but in effective controls for the prevention of these inappropriate enrollments, while respecting the privacy and dignity of program applicants.

Investigation
Our other bureaus and divisions are also part of a proud tradition—protecting not only program integrity, but also program recipients from fraud and abuse. Our investigators use a combination of data mining and traditional investigative techniques to achieve dispositions including administrative penalties, civil suits, criminal convictions, and voluntary recoveries.

Recovery
In 2012, our efforts recovered $115.5 million and identified cost avoidance of more than $491.4 million. Our program integrity efforts for Cash Assistance recovered and avoided $246.8 million; in SNAP we recovered and saved $30.6 million. Our Medicaid program integrity efforts recovered and saved a total of $229.5 million.