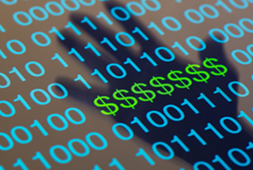 The Investigation, Revenue and Enforcement Administration (IREA) is the investigative arm of the largest social services agency in the United States. We pioneered a range of investigative practices and techniques that are a model in the field, and we are particularly proud of two major innovations:
the intense use of data matches and data analytics to support our investigative fieldwork, and



the use of front-end review and detection programs to prevent inappropriate or fraudulent enrollments in our social programs.
With a public assistance system as large as New York City's, in which the City administers $30 billion in annual benefits to over 3 million citizens for cash assistance, Medicaid, and Supplemental Nutrition Assistance Program ("SNAP," also known as "food stamps"), it is imperative that benefits are not improperly dispersed. The 1,300 employees in our investigative arm use innovative techniques to protect the integrity of these programs and the over $30 billion in annual benefits administered.
| | |
| --- | --- |
| | Jan-June 2014 (Total Completed) |
| Investigations | 14,838 |
| Eligibility Verifications | 119,228 |
| Audits | - |

Prevention: Using Fieldwork & Data Analytics
IREA was one of the first large scale public efforts to use both fieldwork and integrated data analytics to prevent inappropriate enrollments in our cash assistance programs. The Bureau responsible is still IREA's largest and most effective program—measured not in convictions of individuals who successfully evaded program controls, but in effective controls for the prevention of these inappropriate enrollments, while respecting the privacy and dignity of program applicants.

Investigation
Our other bureaus and divisions are also part of a proud tradition—protecting not only program integrity, but also program recipients from fraud and abuse. Our investigators use a combination of data mining and traditional investigative techniques to achieve dispositions including administrative penalties, civil suits, criminal convictions, and voluntary recoveries.

Recovery
In 2013, our efforts recovered $137.9 million and identified cost avoidance of more than $525.7 million. Our program integrity efforts for Cash Assistance recovered and avoided $356.7 million; in SNAP we recovered and saved $28.7 million. Our Medicaid program integrity efforts recovered and saved a total of $278.2 million.

The Office of Investigation (OI) focuses on reducing fraud on both active public assistance cases and at initial eligibility. OI consists of the Bureau of Fraud Investigation (BFI) and the Bureau of Eligibility Verification (BEV).

Bureau of Fraud Investigation (BFI) is mandated to conduct investigations of individuals and organized groups allegedly committing fraudulent acts against the social service programs administered by HRA/DSS. BFI investigations may result in Administrative Disqualification Hearings, Civil Litigation, other appropriate administrative actions, and/or referrals for prosecutions.

The Bureau of Eligibility Verification (BEV) is mandated to deter cash assistance fraud at the application level. BEV contributes to the integrity of the cash assistance process by conducting eligibility reviews of applicants. BEV utilizes automated management systems to elicit information that is critical for accurate eligibility determinations. Activities include participant interviews, computer matches, collateral contacts, and document verification. This process includes office as well as field interviews. In addition, BEV also investigates the eligibility of sanctioned clients who have continuously failed to comply with FIA program requirements.

Office of Medicaid Provider Fraud & Abuse Investigation
In December 2006, New York City entered into a Memorandum of Understanding (MOU) with the New York State Office of the Medicaid Inspector General (OMIG) and the New York State Department of Health (DOH), authorizing New York City to implement a Medicaid provider fraud and abuse project to target Medicaid fraud, waste and abuse by healthcare and other service providers. IREA created the Office of Medicaid Provider Fraud and Abuse Investigation to implement this new initiative. As part of its functions, this Office conducts audits of Medicaid providers in New York City suspected of fraud, waste or abuse in accordance with the provisions of the MOU and the concurrent goals of the Mayor and Governor to address this crucial issue.

Since its establishment in 2006, the Office of Medicaid Provider Fraud & Abuse Investigation (OMPFAI) has expanded to include two dedicated investigative units - the Prescription Drug Fraud (PDF) unit, and the Investigative Projects and False Claims (IPFC) unit. The Prescription Drug Fraud unit handles Medicaid recipient and Medicaid provider fraud cases of a criminal nature. PDF refers suspected criminal fraud cases to the OMIG and works with various law enforcement partners to develop cases for criminal prosecution. The Investigative Projects and False Claims (IPFC) unit is a data driven unit which identifies Medicaid provider targets using sophisticated analytic tools, and pursues civil remedies through referrals to the Office of Legal Affairs and Corporation Counsel of the Human Resources Administration, and to other partners, as appropriate.

Division of Financial Review and Analysis (FRA)
The Division of Financial Review and Analysis, also known as the Claims and Collections Division is responsible for pursuing the collection of monies owed by current and former HRA clients who received public assistance or Medicaid. Other responsibilities include responding to billing inquiries, researching and documenting claims, monitoring and tracking the receipt of funds related to these claims, and taking action to pursue the collection of unpaid balances when the clients do not cooperate. For repayment information call 212-274-4943 or read more on our claims and collections page.

Division of Liens and Recovery
The Division of Liens and Recovery Casualty Program places liens and asserts claims against the personal injury lawsuit settlements of past or present recipients of Medicaid and Cash Assistance pursuant to NYS SSL 104 and 104-b. At the time of a lawsuit settlement, law firms and insurance companies must contact the Division to obtain a final lien amount. Total settlement amount from all defendants is needed to discuss lien re-payment. If you are an attorney, find more information on our division of liens and recovery page.

The Real Property Program places liens on real estate, including homesteads, within New York City owned by Cash Assistance and Nursing Home Medical Assistance applicants. The liens are repaid at the time the property is sold or refinanced. Title companies and law firms can contact the program and request a payoff amount.

Supplemental Needs Trust Program
The Supplemental Needs Trust (SNT) Program monitors SNTs to ensure expenditures are made for the beneficiary (or disabled person) and to prevent the mismanagement or misuse of trust funds. The SNT is a Medicaid planning tool used to shelter a disabled person's assets for: (a) maintaining eligibility for governmental benefits like Medicaid, and (b) enhancing the disabled person's quality of life by paying for needs Medicaid does not cover. The Program also recovers monies from the trust—up to the total amount of Medicaid expended—following the death of the beneficiary.

Division of Financial Review and Processing
The Division of Financial Review and Processing (FRP) is responsible for the closing or reducing cash assistance benefits and/or initiating actions to recover overpayment on cash assistance cases based on verified information. Information is obtained from the State Wage Reporting, Department of Corrections, Department of Health, Unemployment Insurance and Child Support computer matches.

In addition, FRP sanctions individuals who fail to cooperate with child support requirements; and takes adverse actions on case assistance cases behalf of the Bureau of Fraud Investigation; the Bureau of Eligibility Verification; Liens and Recovery; Financial Review and Analysis; and the Assistance Reimbursement Unit. FRP Staff reviews cases, obtains verifications, re-calculates cash assistance (CA) and Supplemental Nutritional Assistance Program (SNAP) benefits in order to determine the case remains eligible for assistance; and enters recoupments whenever there has been an overpayment of benefits. When appropriate, FRP also records in the NYCWAY FIA3A Subsystem job information pertaining to cash assistance participants.

Assistance Reimbursement Unit
The Assistance Reimbursement Unit is responsible for seeking reimbursement of interim cash assistance paid to Safety Net participants who then receive supplemental security income (SSI) payments covering the same time period as the previously disbursed Safety Net payments. When notified by Social Security Administration (SSA) of individuals who have been found eligible for SSI ARU calculates the amount of interim assistance paid during the period of eligibility and provides that information to SSA. SSA will use the information to reimburse the Agency and remit the remaining SSI benefit to the participant.

Program Contacts

To report fraud, call the fraud hotline at 718-722-8001 or fill out our web form.

Repayments: 212-274-4943
Liens Information: 212-274-5892

Supplemental Needs Trust Program:
Human Resources Administration
Investigation, Revenue and Enforcement Administration
Supplemental Needs Trust Program
250 Church Street, 5th Floor
New York, NY 10013-3429