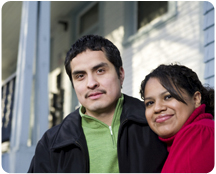 The Wellness, Comprehensive Assessment Rehabilitation and Employment (WeCARE) program is a unique initiative that addresses the needs of cash assistance clients with medical and/or mental health barriers to employment by providing customized assistance and services to help clients achieve their highest levels of self-sufficiency.
The WeCARE program is available by referral only. Based on the outcome of a comprehensive assessment, a case manager works with an individual client to develop a customized plan that connects them to a range of appropriate services.
 
Depending on the assessment, a client may:
WeCARE vendors and/or their subcontractors can file client reports on the WeCARE system.
WeCARE is administered by HRA's Customized Assistance Services (CAS), which develops programs that provide comprehensive, individualized and clinically focused services to help clients achieve their maximum degree of self-reliance.  Working in conjunction with HRA's Family Independence Administration (FIA) and Medical Insurance and Community Services Administration (MICSA), CAS can provide a seamless continuum of care to clients with complicated barriers to employment by promoting and monitoring physical and mental well-being and providing vocational rehabilitation services.