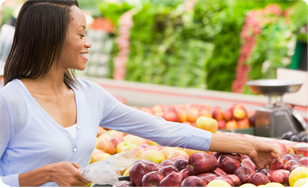 Yes, you may be able to get your SNAP Benefits within five days. This is called Expedited Processing.
You may be able to get Expedited Processing if:
you are eligible for SNAP benefits, and

your household has less than $100 in cash or other available resources and will have less than $150 in gross income during the month that you apply, or

your combined income and available resources in the month of application are less than the sum of your rent or mortgage plus heat, utilities and phone, or

at least one person in the household is a destitute migrant or seasonal farm worker and his/her cash and bank accounts are not more than $100.
If you meet the criteria for Expedited Processing you will be scheduled for an interview within two days. This appointment is to see if you are eligible for Expedited SNAP Benefits.
NOTE: You do not need to be out of food to get Expedited Processing for SNAP Benefits.
Find answers to your SNAP questions and information on how to apply.
You may also obtain a SNAP Benefit application from the New York State Office of Temporary and Disability Assistance's web site.
For more information about Expedited SNAP Benefits, or other assistance, call the HRA Infoline at 718-557-1399.
You or other employable household members may be required to participate in the SNAP Benefits Employment and Training Program. Job searches will be stressed and training may be made available.
SNAP Centers
In accordance with Federal Law and U.S. Department of Agriculture (USDA) policy, this institution is prohibited from discriminating on the basis of race, color, national origin, sex, age, religion, political belief, or disability. To file a complaint of discrimination write USDA, Director, Office of Civil Rights, Room 326-W, Whitten Building, 1400 Independence Avenue, S.W., Washington, D.C. 20250-9410 or call 202-720-5964  (voice and TDD). USDA is an equal opportunity provider and employer.
For the Emergency FoodLine call 311 or toll free at 866-888-8777.