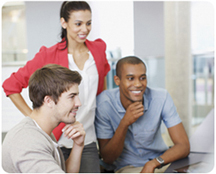 The Directory of Services is a quick and useful guide to the diverse programs administered by HRA and to the range of situations in which HRA may be able to assist in overcoming poverty and barriers to self-sufficiency. The directory includes information about Food Stamp and emergency food programs; public health insurance; temporary cash assistance and benefits; HRA's employment services and training opportunities; child support enforcement assistance; domestic violence support services; home energy assistance; HIV/AIDS services; home care; adult protective services; and customized clinical assistance with stabilizing complex medical conditions.
Here is a list of our services:
The Human Resources Administration provides services and temporary assistance that help families and individuals with economic and social service needs to achieve their highest level of self-sufficiency and that help other families and individuals remain self-sufficient.
You will also find contact information for learning more about HRA's programs and about how to apply for services. For more information, please go to 311 Online or contact HRA's Infoline at 718-557-1399.