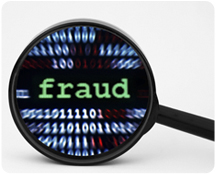 The Office of Investigation (OI) focuses on reducing fraud on both active public assistance cases and at initial eligibility. OI consists of the Bureau of Fraud Investigation (BFI) and the Bureau of Eligibility Verification (BEV).

Bureau of Fraud Investigation (BFI) is mandated to conduct investigations of individuals and organized groups allegedly committing fraudulent acts against the social service programs administered by HRA/DSS. BFI investigations may result in Administrative Disqualification Hearings, Civil Litigation, other appropriate administrative actions, and/or referrals for prosecutions.

The Bureau of Eligibility Verification (BEV) is mandated to deter cash assistance fraud at the application level. BEV contributes to the integrity of the cash assistance process by conducting eligibility reviews of applicants. BEV utilizes automated management systems to elicit information that is critical for accurate eligibility determinations. Activities include participant interviews, computer matches, collateral contacts, and document verification. This process includes office as well as field interviews. In addition, BEV also investigates the eligibility of sanctioned clients who have continuously failed to comply with FIA program requirements.

Program Contacts
Investigation, Revenue and Enforcement Administration Fraud Hotline: 718-722-8001

To report fraud, call the fraud hotline at 718-722-8001 or file a complaint in person at:

250 Church Street, 3rd Floor
New York, NY 10013

Or fill out our online form.