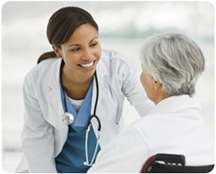 New York State offers free and low-cost public health insurance programs for low-income New Yorkers. Medical care is provided through a managed care plan for most enrollees.
Individuals and families can qualify for public health insurance even if they have income, own a house, own a car, have a bank account, or have Medicare.
Programs include: Medicaid; Child Health Plus; Medicare Savings Plan (also known as Medicare Buy-In); Medicaid Buy-In Program for Working People with Disabilities and the Family Planning Benefit Program.
Persons and families who are receiving SSI or cash assistance are automatically eligible.
Persons over 65, persons of any age who need Medicaid related to a disability or blindness, and persons who are in receipt of Medicare and are not a parent or caretaker relative of minor children can apply for Medicaid through HRA. Call the HRA Helpline at 1-888-692-6116 or visit any one of the Medical Assistance Program Offices.
Low-income pregnant women, children, and non-elderly adults (under age 65) must apply for coverage through NY State of Health. It is operated by New York State and is the Official Health Plan Marketplace. Contact the Marketplace at 1-855-355-5777 or you can go on-line and apply at: https://nystateofhealth.ny.gov/
The Medical Information Privacy Notice (in PDF) details medical information privacy rights, access to information, and details concerning how medical information about you may be used and disclosed.
Other Information:
Third Party Surplus Payments
If you are a Medicaid consumer enrolled in the Surplus Income Program and will be having a non-legally responsible third party pay-in your surplus on your behalf, before they make the first payment they need to complete and submit this form.
Medicare Part D
If you have any questions about Medicare or Medicare Part D, or about choosing a Part D prescription drug plan or changing the one in which you were enrolled by Medicare, please go to 311 Online.
Medicaid Offices
Learn more about Medicaid Offices