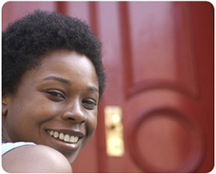 ServiceLine is the single entry point for applications, information, and referrals for services. Applicants are typically referred by medical and service organizations. Applicants can also directly contact ServiceLine. To establish eligibility, an applicant must have been diagnosed, at any time, with clinical symptomatic HIV illness as defined by the New York State AIDS Institute or with AIDS as defined by the Centers for Disease Control and Prevention.
Examples of medical documentation to establish
eligibility, subject to the review of ServiceLine, include: 
Learn more about Medical Criteria (in PDF).

ServiceLine is in operation from Monday through Friday, 9 AM to 5 PM. The primary contact number is 212-971-0626 or for TTY machine: 212-971-2731. The unit is located at:
400 – Eighth Avenue, 2nd Floor, New York, NY 10001

HASA Application Documents
Download the Following HASA Application Documents: 
HASA Facts (in PDF)
View the latest monthly report on caseload, demographics and services. For additional information, please call (212) 620-5099
Vocational Rehabilitation Services Program
The federal work requirements do not apply to those persons who are HIV positive and symptomatic. New York City has no plans for mandatory participation by this exempted population. These persons may, however, volunteer to participate in training, vocational rehabilitation or employment-related services if they become ready to enter or return to the work force.

The Vocational Rehabilitation Services Program provides a full range of vocational and educational activities that assist clients who are preparing to enter or return to the world of work. A comprehensive assessment is completed by a certified Vocational Rehabilitation Counselor to determine client strengths and limitations, to examine barriers to employment, and to aid in the identification of the most appropriate vocational goal(s) for the client.
Clients who choose to work are also eligible for the Work Opportunity Incentive Program that provides a safety net for the transition into the workforce.
Housing
Many of our clients receive rental assistance to maintain residency in private housing. Other clients are referred to public housing and/or other supportive housing facilities operated or leased by community-based organizations. Once an applicant's resources are assessed, the consumer may be required to pay program fees or rental contributions in amounts based on his/her income.
Homeless HASA clients, at their request, are placed directly into emergency housing in CBO transitional housing or commercial housing facilities. Emergency housing is intended to be an interim measure and to serve as a platform in assisting clients in gaining or regaining permanent housing.
Transportation
HASA clients who are medically frail, non-ambulatory or handicapped can request transportation to and from emergency housing placements and to non-emergency supportive housing interviews. Clients with young children or special needs may also request transportation services.
Community Affairs
For information on service collaborations, HASA presentations to community groups, community service provider presentations, or other outreach activities, contact HASA at 212-620-4655.
Fair Hearing and Appeals
Sometimes HASA clients do not agree with a decision made about their benefits. When this occurs, clients can apply for a New York State Fair Hearing or request an Administrative Review if the New York State Fair Hearing process cannot address the issue.

Read more about HASA and the History of HASA.