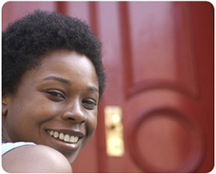 The Human Resources Administration (HRA) was one of the first government agencies to respond to the AIDS epidemic. At that time, no effective medical treatments existed and people typically did not live long after they were diagnosed. HRA's crisis workers provided emergency and support services and burial assistance when many other service organizations were reluctant to engage with persons living with HIV/AIDS.
Today, HASA, as an agency within HRA, remains among the most comprehensive government programs serving people living with HIV/AIDS in the world.
To obtain more information about HASA Services, contact the ServiceLine at 212-971-0626.