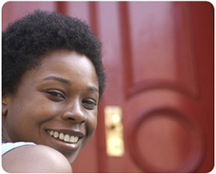 Persons living with AIDS or clinical symptomatic HIV illness may receive essential benefits and social services through the HIV/AIDS Services Administration (HASA). HASA assists individuals in living healthier and more independent lives. The program can help clients with individualized service plans that target the necessary benefits and support that is specific to their medical situation and that will enhance their well-being.
HASA clients receive ongoing case management and are assigned to a caseworker at one of our HASA centers, located in all 5 boroughs. Caseworkers assist clients by identifying needs and resources, setting up direct linkages to necessary benefits and services, resolving issues, stabilizing living situations, and coordinating services with other agencies and CBOs.
HASA services include: Intensive case management and assistance in applying for public benefits and services, including: Medicaid, Supplemental Nutrition Assistance Program benefits, cash assistance, emergency transitional housing, non-emergency housing, rental assistance, home care and homemaking services, mental health and substance abuse screening and treatment referrals, employment and vocational services, transportation assistance, and SSI or SSD application and appeal. Information on and referrals to community-based agencies are also available, plus much more.
Clients who request financial assistance must meet established criteria, based on local/state/federal income and resource guidelines.
Read more about HASA Services and the History of HASA.

To obtain more information about HASA services, contact the ServiceLine at 212-971-0626.
HIV/AIDS services are administered by the HIV/AIDS Services Administration's (HASA), part of HRA's Office of Special Services. HASA has been in existence since the 1980s and was one of the first local government responses to the AIDS epidemic in the country. HASA expedites access to essential benefits and social services needed by persons living with AIDS or clinical symptomatic HIV illness and their families.