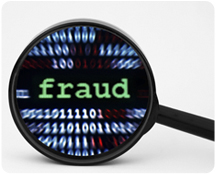 HRA is committed to maintaining the integrity of our programs and preventing fraud, waste and abuse. Those who fraudulently receive benefits they do not qualify for are committing a serious crime and taking resources intended for those truly in need. HRA will investigate reported fraud and, when it is discovered, work with law enforcement to prosecute those responsible to the full extent of the law.
For more information on HRA's anti-fraud efforts, visit Welfare Fraud NYC.
The integrity of HRA programs is maintained by the Investigation, Revenue and Enforcement Administration (IREA). IREA is comprised of the following units:
To report fraud, call the fraud hotline at 718-722-8001 or fill out our web form.
Repayments: 212-274-4943
Liens Information: 212-274-5892
Supplemental Needs Trust Program:
Human Resources Administration
Investigation, Revenue and Enforcement Administration
Supplemental Needs Trust Program
250 Church Street, 5th Floor
New York, NY 10013-3429