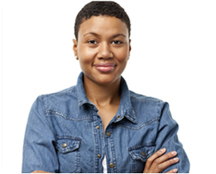 NYC 24-Hour Hotline: 1-800-621-HOPE
Victims of domestic violence may receive temporary housing, emergency shelter and supportive services for themselves and their children. All programs provide a safe environment as well as counseling, advocacy and referral services.

Domestic violence and abuse can include your partner:
If you or someone you know is experiencing this kind of behavior from a partner, please call New York City's 24 hour Domestic Violence Hotline:
For more immediate assistance with Domestic Violence, go to 311 Online or NYC 24-Hour Hotline at 1-800-621-4673.
Non-Residential Domestic Hotlines are available, please view our list of phone numbers. (in PDF)
NYC Gay and Lesbian Anti-Violence Project: 212-714-1141
Barrier-Free Living (Disabled Clients): 212-533-4358
HRA's Relationship Abuse Prevention Program (RAPP) is one of the most extensive domestic violence prevention programs in NYC, and is based in schools throughout the City. RAPP's central mission is to end relationship abuse among young people. Its curriculum helps students to identify destructive patterns of behavior before they become repeating patterns in adult relationships.
Domestic violence support services are administered by the Office of Domestic Violence (ODV), which connects clients with temporary housing, emergency shelter and supportive services such as counseling and referral to other benefits. ODV directly operates one emergency domestic violence shelter, oversees the reimbursement of 38 private emergency residential programs, and oversees and provides client referrals for eight transitional housing programs.