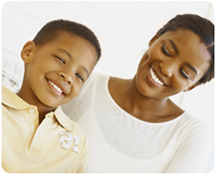 Eligible families may receive up to 60 months of federally funded cash assistance under the Temporary Aid to Needy Families Program (TANF). Single individuals without children may receive benefits under the New York State Safety Net Program. Also, families who have received cash assistance for 60 months may continue to receive benefits under the New York State Safety Net Program.

Temporary benefits include a cash grant that includes a shelter portion, energy assistance grants, and additional money to assist with other expenses.

You may also be eligible for:
Eligibility is based on factors such as income and resources, household composition and citizen/legal alien status.
Eligible clients receiving temporary cash assistance are generally required to engage in work and/or educational activities. HRA refers clients to programs which provide assistance with job training and placement, education, resume services, workshops and other support services. Those participating in an approved program can receive transportation and child care expenses so that they can meet their requirements. Additionally, HRA offers educational and financial counseling to clients who participate in training and/or educational programs that satisfy their required participation activities. HRA's Training and Assessment Group (TAG) enables clients to count certain training and educational programs, which now includes pursuing a Bachelor's degree at four-year colleges in addition to Associate's degrees, toward their employment requirements, as well as assessing training and/or education programs to process enrollment at participating programs.
To apply for Cash Assistance services and benefits, apply at a Job Center in your area.

Emergency Assistance
New York City residents may apply for a one-time emergency grant, also called a "One Shot", when an unforeseen circumstance prevents the applicant from meeting an expense. An applicant must meet eligibility guidelines and is subject to investigative review of the application. Emergency grant applicants may obtain rental assistance in cases of impending evictions, assistance with home energy and utility bills, disaster assistance including moving expenses, and the purchase of personal items for health and safety. The best way to figure out if someone qualifies for a "One Shot or has an ongoing need that may be better addressed through another benefit program is to refer the client to the job center or program area. The staff in each of the designated programs is able to evaluate the client's situation and determine the benefit.

For more information, please go to 311 Online or contact HRA's Infoline at 718-557-1399.
The Cash Assistance program is administered by HRA's Family Independence Administration (FIA), which coordinates HRA's Job and Supplemental Nutrition Assistance Program centers and employment programs to help New Yorkers in need move toward self-sufficiency.