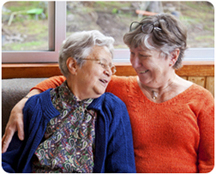 Referrals
Referrals to APS may be made by calling the APS Central Intake Unit Referral Line at 212-630-1853, between 9 AM and 5 PM, Monday through Friday, or by completing a web referral. For assistance or more information, call 311 or the APS Central Intake Unit at 212-630-1853.

When making a referral to the APS Central Intake Unit, the caller should be prepared with the following information, which will enable APS to determine
whether the individual referred appears eligible for services:
Name, address and phone number of person referred
Names of family or other contact persons
Identification of the risk factor(s) that are present
All information provided is confidential. Referrals can also be made anonymously. Referrals to APS can be made by:
Friends, relatives, neighbors and other concerned individuals within the community
Medical and social work personnel
Private and governmental agencies, and courts
Process
If the Central Intake Unit decides that the referred individual appears eligible for services, a home visit to determine eligibility will be made within three business days. If the situation appears life threatening, a home visit will be made within 24 hours. APS makes every effort to include family, friends and the referral source, if identified, in the assessment.
During the initial home visit, an APS caseworker will review the referred individual's:
Physical and mental health
Living conditions
Household budget and sources of income
Status of rent and utility payments
The caseworker will also evaluate if there is evidence of:
Abuse and/or neglect
Financial exploitation
Other potential hazards
If you would like more information on an active APS case, please call the correct borough office:
Brooklyn Borough Office: 718-722-4830 | 4812
Bronx Borough Office: 718-620-8880
Manhattan North Borough Office: 212-971-2727
Manhattan South Borough Office: 212-279-5794
Queens Borough Office: 718-883-8254
Staten Island Borough Office: 718-556-5846